WEED WORLD: Open 420 Days a Year
Topic: COMMUNITY INTEREST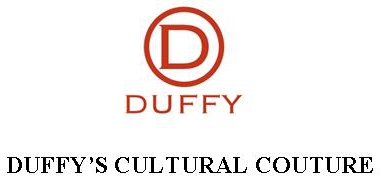 HAPPY NEW YEAR!!!! 2016
First story of the year for DUFFY's Cultural Couture
WEED WORLD: Open 420 Days a Year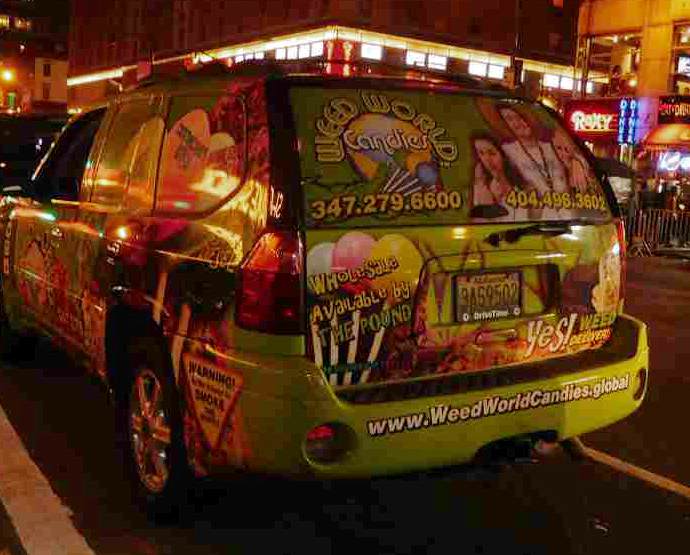 In 1970, the US Congress placed marijuana in Schedule I of the Controlled Substances Act because they considered it to have "no accepted medical use." Since then, 23 or 50 US states and DC have legalized the medical use of marijuana.

Proponents of medical marijuana argue that it can be a safe and effective treatment for the symptoms of cancer, AIDS, multiple sclerosis, pain, glaucoma, epilepsy, and other conditions. There are dozens of peer-reviewed studies, prominent medical organizations, major government reports, and the use of marijuana as medicine throughout world history.

Opponents of medical marijuana argue that it is too dangerous to use, lacks FDA-approval, and that various legal drugs make marijuana use unnecessary. They say marijuana is addictive, leads to harder drug use, interferes with fertility, impairs driving ability, and injures the lungs, immune system, and brain. They say that medical marijuana is a front for drug legalization and recreational use.
In 2012, when Colorado voted to legalize recreational marijuana, statehouse debates on the subject were mainly confined to enforcement, criminality, and addiction. How would the state avoid becoming a destination for drifters, addiction, and cannabis-related crime? And how would the budding industry look to conservative outsiders? Lobbying groups spent significant money on arguments for and against legalization, fueling endless disagreement. But absent from all of the mudslinging was a conversation about what would happen if THC in Colorado proved a rousing success—if the nation embraced the product as a health and recreation option and came to Colorado in droves.
Three years later, the initiative has, by most accounts, proven to be an economic boon. In 2014, Colorado marijuana sales totalted $700 million, and the state expects to collect $94 million annually in cannibas taxes by 2016. But economic analyses about weed's success never mention skyrocketing housing prices in Denver, a city that's rapidly becoming unaffordable for all but the wealthy.
When one enters Denver, is a bit like flying into a dystopian wasteland—but not the addict-ridden zombieland marijuana opponents imagined in 2012. Instead, enormous development projects rise out of the ground in all directions, wood and metal scraping against the eternally blue, big west sky. Denver smells green. Like weed—and money. Lots of money. And its residents are in trouble.
In the first six months of this year, recreational income from cannabis totaled over $253 million in Colorado. Denver, which has housed regulated marijuana operations since 2009, when Colorado codified its medical marijuana practices and nearby cities said no to cannabis business in their jurisdictions, now hosts around 4.5 million square feet of marijuana grow space in its industrially zoned areas. So, should residents worry if companies are coming into their towns primarily focused on creating large warehouse spaces?
The city plans to use most of its weed tax revenue on enforcement and drug education efforts. The effects of the green growth on housing, however, have been nothing short of controversial: Few can agree on the cumulative effects of legal cannabis on community and city development. But Denver residents are solid on one thing—that the rent is too high.
The city, for its part, is finally taking measures to protect affordable housing, although some say it's too little too late. In mid-September, Denver's City Council voted through another measure to preserve rapidly disappearing affordable housing —the city will now require owners of affordable units to give at least a year's notice if they plan to convert their property to market rate rentals or sell it. This means that the city will have more time to negotiate or raise funds to buy properties, ostensibly keeping them as affordable units instead of market-rate ones. This is a clear example of poor planing by politicians, planning councils, etc. This unfortunately is the typical behavior demonstrated by these groups throughout the USA. They lack the ability to think about the big picture and how all aspects are effected until its too late.
This latest measure is part of Michael Mayor Hancock's affordable housing strategy, which seeks a steady revenue stream of $15 million a year to subsidize building new affordable units. Affordable housing is usually defined as income-qualified housing available to people who make less than 80 percent of the area median income. In Denver, 80% of area median income (AMI) is $43,000 per year. Together, this indicates that Hancock's plan is meant to serve middle income folks—not to preserve or expand housing for people in poverty.
J.P. Speers, a real estate broker at Berkshire Hathaway Home Services, believes that legal marijuana has pushed the housing market up. Between millennial's who are influenced to move by the idea of legal access to the drug and out-of-state entrepreneurs looking to establish themselves in the industry, Speers says people want to be in Denver. "I do believe that there has been a huge amount of individuals who have moved out here specifically for the marijuana industry, and it has affected the housing market," he said.
Speers started finding real estate for marijuana industry folk after a fellow realtor friend helped find space for Denver's first medical cannabis dispensary in 2002. Now, having become a broker for marijuana industry workers himself, he gets three or four calls a week from clients interested in finding space for grow operations. Because banks still won't work with the industry (which is, again, illegal in most parts of the U.S.), many of these entrepreneurs pay in cash. Speers also said he has noticed a significant number of out-of-staters from Florida, Arizona and California buying houses in cash and (he presumes) establishing extralegal grow operations.
Carrie Makarewicz, an urban planning professor at the University of Colorado Denver, on the other hand, doesn't think the presence of the marijuana industry has a lot to do with the current housing crisis. High costs of living in coastal cities like Boston, New York, San Francisco, and L.A., Makarewicz says, have prompted higher-paid workers to leave oceanside homes for second-tier cities like Denver, And millennials are also moving in droves—for jobs in tech, oil and gas, and other industries, perceived high quality of life, and "recreational opportunities."
At a time of massive mimgration, Denver also faces a shortage of low to mid-price housing. For Makarewicz, Colorado's condo defects legislation, which says that condo owners can due the developers over construction deficits, has deterred builders from creating anything but luxury condos. Housing costs continue to soar, and wages for workers remain stagnant. Colorado's minimum wage is just $8.23 per hour, while in 2014 the average Denver resident needed to earn at least $35 an hour to afford to live in the city, according to a Zillow study.
While prices and populations are up in Colorado cities that aren't as friendly to the cannabis business, the change is far more dramatic in Denver. Colorado Springs, the second-most populous city in the state, experienced 6.8% population growth from 2010 to 2014, compared to Denver's 10.6 percent. And in Colorado Springs, housing prices increased 5.4% in the past year, while they soared by 17% in Denver.
Mike Elliott, executive director of Denver's Marijuana Industry Group, said it's hard to measure the impacts of retail cannabis, because neither the state government nor academics have done serious studies. And it doesn't seem like either group plans to. Andrew Goetz, chair of the Geography department of the University of Denver, told me he doesn't know anyone planning studies on the effects of retail cannabis on development in Denver, but said that someone should do the research soon. "If you were to talk to any of the tourism groups, they would say that our record tourism has nothing to do with retail marijuana," Elliott said. "I think every day that goes by—that sounds more and more ridiculous." State tourism records may not even accurately capture Colorado's boom because they don't record data from non-formal tourism giants like Airbnb.
In a neighborhood dubbed RiNo—short for River North, a cutesy and rather recent appropriation of New York's penchant for shortening neighborhood names into two brand-able syllables—developers and marijuana growers have engaged in bidding wars for industrial warehouses, and the big losers are the artists who used to make work in them. Cannabis cultivation needs square footage, but it can make use of subpar industrial warehouses—the same type of uninsulated, undeveloped space artists and small nonprofit or creative projects thrive on. As a result, industrial vacancies are at an all time low, and warehouse rent is much higher than it has ever been.
Brian Freeland, founder of the LIDA Project—an experimental theater company that was once housed in a warehouse in RiNo, before the owners flipped the building and sold it to a law group—said that interest in development and a pro-growth, pro-business city council increased real estate profits. In his opinion, the legalization of marijuana was a kind of death knell for arts space in Denver. "When you have an almost overnight boom industry, as you see with marijuana, it's looking for space. And it's an industry that is making money, so that industry can pay premium for space," Freeland said. "When you put that against another industry that is historically underfunded and historically not supported by the same kind of city government and mayor's office, you get a very unfair balance in which the arts are competing in a market economy." As a consequence, many artists are now looking outside the city of Denver—to nearby Aurora and other suburbs—for a climate more affordable and amenable to the arts. In the end, it doesn't seem to matter whether legal marijuana increased the value of real estate in the city, or if it's the result of the Denver city council's priorities; on the ground, the artists are fleeing anyway.
Other economically vulnerable residents are also feeling pushed out. Benjamin Donlon, 27, an organizer working with Denver Homeless Out Loud, a homelessness rights organization, said that many factors in Denver's economic boom lead to higher housing prices. It's caused more homelessness in the past year. "I will say that the marijuana industry is driving a lot of development here… there's definitely a big drive from people from California coming here to start developing the models for the future, which is driving prices through the roof," Donlon said.
Freeland, for his part, wonders if the cannabis rush is just another point in the history of the West's all or nothing economy—it's an area of the country that's historically prided itself on creating profit from wide open space, on colonizing land in the spirit of property and new industry.
"The West loves its individual spirit, but we've never really planned for the successes or for the failures of our boom and bust economy," Freeland said. "From the gold rush through the oil boom, through the tech booms to marijuana production—we're ultimately going to pay the price of not having the foresight of planning."
Freeland is right. Denver is treading water: trying to regulate growth it didn't plan for, and reaping the benefits of cannabis sales without studying their long-term effects. If history is any indication, we'll go on madly lurching toward expansive profits in this gold rush, the cost to Denver's long-term residents and culture be damned.
The other thing to be concerned about is how these "treats" are manufactured. During a run in NYC on New Year's eve we came across a decorated truck.
Weed World Candies launched in 1999 with the goal to get Marijuana & Hemp legalized and industrialized. They tour the country in a fleet of "loud" vehicles promoting the legalization and decriminalization of marijuana.
Their product strains include Bubble Kush, O.G Kush, Strawberry Cough, White Widow, SkyWalker Kush, Purple Urkle, and A.K 47 to name a few.
Watch this video on you tube that demonstrates the manufacturing processes utilized by Weed World.
https://www.youtube.com/watch?v=xCcH6iPGNWc
One word can describe their process.....Filthy. As you watch this video take notice of how dirty the equipment is, mounds of grease that can easily fleck off into the product. The employees are wearing gloves, work gloves that are filthy. They are touching the product with their filthy gloves. Again, instilling the possibility of adding horrific contaminants to the product.
Those we spoke to about these products also commented that they are selling "fake pot". Those who purchased the "pot pops" did not get stoned. They were annoyed. What is their "special ingredient?" Weed World makes the claim they are adding pot powder to their treats, however there is nothing that actually proves that. They could be putting anything into their product. How does anyone know going into any of the dispensaries in Colorado that they are not following the same manufacturing processes seen in this video by Weed World, you don't. That is the scary part.
Weed World could be viewed as a group that is not helping the cause of "weed awareness" but actually helping those opposed to build their case against legalization. The Weed World Street sales team will say anything to get a sale, according to those we spoke to. They are selling food in NYC without a permit. Mayor DeBlasio I think would not be happy about this.
This is a very complicated issue. The laws on marijuana possession all over the map. Some states/towns allow you to have less than 60 pounds, yes pounds of grass before they would arrest you. Whereas others a few grams will get you arrested.
NY Marijuana laws: For a first offender, possession of up to 25 grams of marijuana is punishable by a fine of $100. If an additional offense occurs within three years of the first offense, possession of up to 25 grams of marijuana is punishable by a fine of $200. For the third or subsequent offense(s) within a three-year period, possession of up to 25 grams of marijuana is punishable by a fine of $250 and/or imprisonment of 15 days or less. Possession of marijuana in excess of 25 grams but less than 2 ounces is a class B misdemeanor and is punishable by no more than 3 months imprisonment. Possession of marijuana in excess of 2 ounces but less than 8 ounces is a class A misdemeanor and is punishable by no more than 1 year of imprisonment.
New Orleans Marijuana laws: For first offenders, possession of less than 60 pounds of marijuana is punishable by a fine of up to $500 and/or up to 6 months of imprisonment. Second offenses are punishable by a fine of $250-$2500 and/or up to 5 years of imprisonment. Both first and second offenders may be eligible for probation, which will include 32 hours of community service and a substance abuse program, the cost of probation will be paid by the defendant. Third and subsequent offenses are punishable by a fine of up to $5,000 and/or up to 20 years of imprisonment. *Conviction of any crime involving controlled substances results in denial of driving privileges for not less than 30 days but not more than 1 year.
Texas Marijuana Laws: Possession of 2 ounces or less of marijuana is a Class B misdemeanor, punishable by up to 180 days imprisonment and a fine not to exceed $2,000. Possession of between 2 and 4 ounces of marijuana is a Class A misdemeanor, punishable by imprisonment of up to 1 year and a fine not to exceed $4,000. Possession of between 4 ounces and 5 lbs. of marijuana is a state jail felony, punishable by a mandatory minimum sentence of 180 days imprisonment, a maximum of 2 years imprisonment, and a fine not to exceed $10,000.
Atlanta Marijuana Laws: Possession of 1 ounce or less of marijuana is a misdemeanor punishable by up to 12 months imprisonment and/or a fine up to $1,000. Possession of over an ounce is a felony punishable by a minimum of 1 and maximum of 10 years imprisonment. * Any conviction of a marijuana possession, sale, or cultivation offense results in suspension of driving license.
Miami Marijuana Laws: Possession of 20 grams or less is a misdemeanor punishable by a maximum sentence of 1 year imprisonment and a maximum fine of $1,000. Possession of more than 20 grams is a felony punishable by a maximum sentence of 5 years imprisonment and a maximum fine of $5,000. Possession of 25 or more plants is a felony punishable by a maximum sentence of 15 years in jail and a fine of $10,000. Possession of less than 25 plant is a felony punishable by a maximum sentence of 5 years imprisonment and a maximum fine of $5,000. *Conviction causes a driver's license suspension for a period of 2 years.
Weed World states that they are open 7 days a week, 420 days a year. I realize 2016 is a leap year....but that does not add an additional 55 days to the year. What is that "special ingredient" that they add that adds 55 days to our year?
Posted by tammyduffy at 10:58 AM EST
Updated: Friday, 1 January 2016 11:16 AM EST