Ending Down's Syndrome
Topic: COMMUNITY INTEREST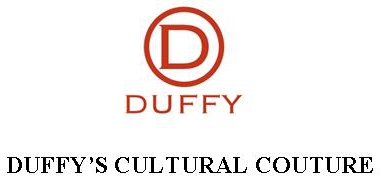 Treating Down's Syndrome In Utereo
C
urrently there are no therapeutic interventions that can prevent or reverse the intellectual disability or brain pathology found in individuals with Down syndrome. Down syndrome affects 400,000 people in the United States alone. However, scientists are getting closer to finding a way to treat DS.
So
me researchers are working to develop drugs that could be used to treat Down syndrome in utero
.
Ten years ago, they were attempting to identify a pharmacological intervention that could improve cognitive functioning in mice with a condition mimicking Down syndrome. They looked at increasing the mother's intake of the essential nutrient choline during pregnancy and lactation, on the basis of impressive cognitive benefits seen with this intervention in normal rats during research done at Duke. A nutritional intervention was also appealing because it could be relatively easily tested in humans if our studies looked promising.
What was found was that by supplementing the maternal diet with extra choline during pregnancy and lactation markedly improved spatial cognition, attentional function, and emotional reactivity in the mouse offspring with a model of Down syndrome. It also normalized the formation of new neurons in the hippocampus and protected basal forebrain cholinergic neurons, which normally atrophy in this disorder by midlife—part of the brain changes related to the onset of Alzheimer's.
How to explain these results? The answer might be found in studies done over the past few decades, showing that choline stores become depleted during pregnancy in both rodents and humans. A developing fetus may need more choline than previously realized.
Although clinical trials are needed to determine whether similar effects are seen in humans, anecdotal reports of women increasing their choline intake during a Down syndrome pregnancy are encouraging. The reports suggest that these infants reach milestones on a schedule more similar to that of typically developing babies than infants with Down syndrome whose mothers did not take extra choline. There's growing evidence to support a recommendation for all women to increase choline intake during pregnancy and breastfeeding—a change that could benefit all fetuses with Down syndrome from the earliest stages of development, regardless of whether the mom had prenatal testing.
Today, women who learn that they are carrying a fetus with Down syndrome are often advised to terminate the pregnancy. But for a variety of reasons, ethical and otherwise, that's not an option for all women. Some 5,000 infants with Down syndrome are born in the U.S. every year. It's imperative that we find a way to help them achieve their highest potential.
Posted by tammyduffy at 12:14 PM EST