Is Hamilton the Next Flint?
Topic: COMMUNITY INTEREST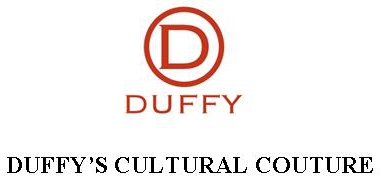 Is Hamilton the Next Flint?
In spite of directed research, lobbying and lawsuits by the lead industry, President Nixon began the slow eradication of lead from our public life with the Environmental Protection Agency and the Clean Air Act Extension of 1970. After a court battle, the TEL phase-out began in 1976. The Clean Air Act Amendments of 1990 and EPA regulations banned lead in gasoline after 1995.
The Lead-Based Paint Poisoning Prevention Act of 1971, amended in 1973, primarily addressed lead-based paint in federally-funded housing. In 1978, the Consumer Product Safety Commission (CPSC) banned the residential use of lead-based paint. Until 1977 in the US, the maximum level of lead allowed in consumer paints was 0.5%. The CPSC lowered the amount to 0.06%.
The federal Lead Contamination Control Act of 1988 ordered a recall of lead-lined drinking water coolers, which were common even in public schools. It wasn't until 2011, however, that Congress passed the Reduction of Lead in Drinking Water Act, which didn't become effective until January 4, 2014. As of that date, the federal law mandates the wetted surface of every pipe, fixture, and fitting sold for or installed in potable water applications not contain more than 0.25% lead by weight.
How are towns measuring this during inspections and the distribution of certificates of occupancy?
In addition, four states, California (2010), Vermont (2010), Maryland (2012) and Louisiana (2013), have enacted lead-free legislation to implement the reductions before the federal law takes effect. The EPA and state laws now require renovation contractor certification for lead-safe work practices, cleanup and disposal.
A 1994 study indicated that the concentration of lead in the blood of the US population had dropped 78% from 1976 to 1991. But it was estimated in 2002 that 38 million housing units in the US still had lead-based paint (down from the 1990 estimate of 64 million). Deteriorating lead paint and lead-containing household dust are a primary cause of chronic lead poisoning of children.
Residual lead in soil, caused by broken-down lead paint, residues from lead-containing gasoline, used engine oil, pesticides used in the past, contaminated landfills, or industry creates concern about the safety of urban agriculture. Tailpipe lead also contaminates the air we've been breathing.
Lead interferes with a variety of body processes and is toxic to many organs and tissues including the heart, bones, intestines, kidneys, and reproductive and nervous systems. It interferes with the development of the brain and is therefore particularly problematic for children, causing potentially permanent learning and behavior disorders. But the most startling and profound correlations to lead poisoning in children were reported by research around the turn of the millennium.
In 1994, Rick Nevin was a consultant working for the US Department of Housing and Urban Development on the costs and benefits of removing lead paint from old houses. A growing body of research was linking lead exposure in small children with a whole raft of complications later in life, including lower IQ, hyperactivity, behavioral problems, and learning disabilities.
But as Nevin was working on that assignment, a recent study had suggested a link between childhood lead exposure and juvenile delinquency. That took Nevin in a different direction. The biggest source of lead in the postwar era, it turns out, wasn't paint – it was leaded gasoline. And if you chart the rise and fall of atmospheric lead caused by the rise and fall of leaded gasoline consumption, you get a pretty simple upside-down U: Lead emissions from tailpipes rose steadily from the early '40s through the early '70s, nearly quadrupling over that period. Then, as unleaded gasoline began to replace leaded gasoline, emissions plummeted.
Intriguingly, violent crime rates followed the same upside-down U pattern, except for the time period. Crime rates rose dramatically in the '60s through the '80s, and then began dropping steadily starting in the early '90s. In a 2000 paper, Nevin concluded that if you add a lag time of 23 years, lead emissions from automobiles explain 90% of the variation in violent crime in America. Toddlers who ingested high levels of lead in the '40s and '50s were more likely to become violent criminals in the '60s, '70s, and '80s. Not only crime, but teenage pregnancy and diminished IQ patterns also followed the same curve.
In 2007, Nevin published a new paper looking at crime trends around the world, and found the same lead-crime correlation in Australia, New Zealand, Canada, Great Britain, Finland, France, Italy, and West Germany. No country he studied failed to show this almost precise match.
In 2013, Tulane University researcher Howard Mielke published a paper with demographer Sammy Zahran on the correlation of lead and crime at the city level. They studied six US cities that had both good crime data and good lead data going back to the '50s, and they found a good fit in every single one. In fact, Mielke has even studied lead concentrations at the neighborhood level in New Orleans and local police indicated that it mapped very closely to neighborhood crime rates.
Lead paint didn't play a big role in the rise of crime in the postwar era and its subsequent fall, because unlike gasoline, lead paint was a fairly uniform problem during this period, especially in inner cities. In the first part of the 20th century, however, when use of lead paint did rise and then fall dramatically, murder rates rose and fell in tandem.
Recent neurological research is demonstrating that childhood lead exposure at nearly any level can seriously and permanently reduce IQ. The EPA now says that there is "no demonstrated safe concentration of lead in blood". Not only does lead promote cell death in the brain, but the element is also chemically similar to calcium, so that it prevents calcium ions from doing their job, which causes physical damage to the developing brain that persists into adulthood.
Additionally, long-term (30-year) longitudinal studies that follow children through their lives, using MRI brain scans on exposed and non-exposed subjects, have found that high childhood lead exposure damages the parts of the brain that make us most human.
One such study found that lead exposure is linked to production of the brain's white matter – primarily a substance called myelin, which forms an insulating sheath around the connections between neurons. When this is in deficit, neurons don't communicate effectively, and the network connections within the brain become both slower and less coordinated.
Another study found that high exposure to lead during childhood was linked to a permanent loss of gray matter in the prefrontal cortex – the part of the brain associated with what psychologists call "executive functions": emotional regulation, impulse control, attention, verbal reasoning, and mental flexibility.
Yet another study found links between childhood lead exposure and attention deficit/hyperactivity disorder (ADHD), even at concentrations well below those usually considered safe. In other words, even moderate levels of lead exposure are associated with aggressivity, impulsivity, ADHD, and lower IQ: the defining characteristics of a violent young offender.
President Barack Obama pledged to offer support for the drinking water crisis in Flint, and environmental regulators were set to provide Congress with information about their role.
Blame is swirling after a switch in the water supply to the financially strapped city of 100,000 north of Detroit led to elevated levels of lead in drinking water.
"What is inexplicable and inexcusable is once people figured out that there was a problem there and that there was lead in the water, the notion that immediately families weren't notified, things weren't shut down," Obama said in an interview with CBS.
"If I were a parent up there, I would be beside myself that my kid's health could be at risk," Obama said after touring a car show in nearby Detroit.
Facing protests, lawsuits and calls for his resignation, Michigan Governor Rick Snyder, a Republican, apologized to the city's residents on Tuesday and called for the state to spend $28 million on fixes. The Michigan House quickly approved Snyder's funding request on Wednesday.
The U.S. Environmental Protection Agency, while saying it was reviewing its handling of the crisis and could have acted faster to inform the state of what measures it should take, also blamed the state on Tuesday. It said the agency's oversight was hampered by "failures and resistance at the state and local levels."
Flint, under a state-appointed emergency manager, switched to Flint River water in April 2014 from the Lake Huron supply that Detroit uses to save money.
Complaints about the water began within a month of the move. But Flint did not return to Detroit water until October 2015 after tests showed elevated levels of lead, which can cause brain damage and other health problems, in Flint tap water and in some children. Corrosive water from the river, known locally as a dumping ground, caused more lead to leach from Flint pipes than Detroit water did. The town council voted 7 to 1 to make the switch. The outlier on the council was concerned about what could happen. No one listened.
"This is something nobody should have to deal with. Everybody should have clean water," Flint Mayor Karen Weaver told a conference in Washington.
"They need to be much more aggressive in what's going on with Flint," Weaver said later on CNN about the EPA's response.
In a speech on Tuesday, Snyder said federal, state and local leaders had failed residents. He asked Michigan lawmakers to authorize spending on diagnostic tests, health treatment for children and adolescents, replacement of old fixtures in Flint schools and day care centers and a study of the city's water pipes. Mayor Weaver should be arrested. She knew what the risks were and she allowed it.
Snyder, who has faced questions about how quickly he acted after learning about the water contamination, released 274 pages of Flint-related emails from 2014 and 2015 on Wednesday, ranging from press releases to staff memos and planning notes.
The governor's then chief of staff told Snyder in a Sept. 26 email, "We can't tolerate increased lead levels in any event, but it's really the city's water system that needs to deal with it. We're throwing as much assistance as possible at the lead problem ... The residents and particularly the poor need help to deal with it."
Also on Wednesday, Snyder appealed Obama's denial over the weekend of a federal major disaster declaration saying Flint faces a long-term threat and that such an order could bring additional help. On the same day Obama rejected the disaster declaration, he signed an emergency order for Flint.
A group of bipartisan lawmakers including Michigan Republican Fred Upton, of the U.S. House Energy and Commerce Committee, wrote last week to EPA head Gina McCarthy, requesting a briefing about Flint.
The House committee letter mentioned reports that said people in Flint have been exposed to dangerous biological pathogens and chemicals in the drinking water. Although Flint has now switched back to Detroit's water system, lead levels in the city's water are still elevated. They did not flush the lines prior to making the switch back.
Separately, Representative Dan Kildee, a Democrat from Flint, said in an interview the $28 million sought by Snyder will not be enough to address Flint's long-term problems - including aiding as many as 9,000 children who may have suffered lead poisoning.
"These kids are going to need help for a long time," Kildee said. Snyder and the legislature need to "step up" and provide funding for long-term efforts beyond fixing the water system.
Kildee said the EPA may bear some blame for not blowing the whistle publicly earlier, but the state bears most of the responsibility.
Several lawsuits have been filed in the case. The latest on Tuesday asked a judge to stop Flint from issuing shutoff notices to residents who are still receiving bills for water declared undrinkable.
As the 'investigations' proceed on the Flint crisis there are a variety of related issues and questions that one ought to hope or even expect the media to attempt to cover. Whether the media is up to that challenge is of course one of those side-issues.

Are the levels and divisions of responsibility for water quality properly understood in the Flint case? How much responsibility and control does the city have, how much the state, and does the federal government have specific or just a consulting & evaluating responsibility if notified of a potential problem?

Given this highly visible news event in Flint, how many other communities in the nation are being provided with water that doesn't meet their specific state's or federal water quality requirements? Is Flint a unique and rare event or just a particularly extreme degree of events that are more common in representing a condition occurring in other locations?

Water quality for public consumption is surely a local or state responsibility, there is no reason to expect that the federal government is expected to be directly involved. In fact, doesn't the public want these responsibilities to be handled by state/local authorities who they can trust and depend on, and not be a 'big' government issue. This raises the question of should the federal government interfere and engage in assisting the state & city in addressing this crisis? After all, no one wants 'big' government inserting itself into their states' business (except when the state and/or city fails to perform it responsibilities or is unable to be prepared for matters of their own doing).

On the technical and scientific side, why wasn't there any indication and assessment of what was happening to water quality and the 'cause and effect' consequences of the situation being brought to the officials, the media and the public in a timely manner? When the media event that had a sample of water being drank to show how safe it was, who or what prevented an even a moderately knowledgeable individual from pointing out the scientifically invalid and irresponsible dimensions of that event?

Why did no one request that those in charge of providing the water be prepared to validate and verify that the water being provided was in fact safe? It was and is very easy to do. If a simple request had been made, there is an almost zero probability that this situation would have been allowed to occur and it would have had a zero probability of continuing.

The underlying failure here is a lack of problem-solving skills. Failure to govern, to manage, to evaluate, to question, to investigate, to report, to challenge, and to hold anyone accountable before and during the decision processes. This failure wasn't confined to just the governmental entities, it encompasses the media, businesses, non-profits, political parties, and the public itself. If you think the factors that lead to Flint's problems are confined to Flint, I would assert that the probability of that being true is also a near-zero probability.
Systems don't work if the people responsible for overseeing them don't bother to do their jobs, and aren't even informed and educated about the things they are supposed to be paying attention to. This is not unique to Flint. In Hamilton, NJ, Mercer County, the local government has decided to ignore the public on critical issues, they are completely unresponsive. Government and political employees have become all about face time and addressing the current polls, and are so busy primping in the green room mirror and obsessing about themselves that they completely blow off the responsibilities they are charged with carrying out.

As long as we allow and accept this system they have created of branding, messaging, and appearances to be the way things are supposed to be then this is what we will get. Any time an elected official chooses to go along with "the system" over being their own man or woman and doing the right thing, they need to be flogged, and flogged hard.
It could take up to 15 years and more than $60 million to replace lead water service lines in Flint, according to emails released by Gov. Rick Snyder. A Sept. 28, 2015, briefing sent to the governor detailed the cost and timeline associated with replacing the more than 15,000 lead service lines in the city.
"Even if many crews were contracted, it would likely take up to 15 years to complete this work," the briefing reads. There are less than 33,000 total service connections in the city.
The average cost to replace a lead service line at an individual home costs $2,000-$8,000, the briefing claims.
The Jan 20th, there was a release of 274 pages of documents, including communications on Flint water issues, public safety and lawsuits. However, only seven emails sent by Snyder on the city's water system were included in the distribution. Many of the documents included previously-distributed press releases, talking points and studies.
The release of the emails comes after repeated calls from the local press and others for Snyder to make all of his communications on Flint water public.
There is something terribly disturbing about the contaminated water crisis in Flint, Michigan. When state leaders can't even deliver basic services such as safe drinking water, they have failed.
The background to the tragic situation in Flint is an austerity politics that saught to cut back basic government services in the name of cost-cutting.
The city of Flint switched its water source from Lake Huron (which is where Detroit gets its water) to the Flint River in April 2014. It was a move designed to save a very economically depressed city some money. It was the wrong move. An Emergency Manager appointed by Republican Governor Rick Snyder signed off on the decision. Rather than putting the interests of citizens first, the unelected, all-powerful Emergency Manager was charged with making hard-headed "business" decisions. That approach—in Flint and elsewhere around the country—has had disastrous results.
Right away, children and residents got sick from drinking the water, even though the city managers assured them it was safe. By August, the water tested positive for E-coli and by September 2014, citizens had been advised to boil their water before drinking it by local officials.
In January 2015, residents were lining up daily to get free bottled water and the city was found to be in violation of the Safe Drinking Water Act. The number of children testing positive for elevated levels of lead had skyrocketed since the switch from Lake Huron. By April 2015 city officials were demanding that the water source be changed back but had no power to make it happen. State officials, led by Governor Snyder, dragged their feet and did not take the unfolding disaster seriously. It got worse.
By July 2015, the governor's office still did nothing substantial to deliver safe drinking water to the citizens in the city. Children continued to suffer. It was only just recently, after months of delay and failed leadership, and calls from citizens for the arrest and indictment of Governor Snyder, that the Snyder administration finally declared a state of emergency.
The state now is providing access o clean water to the citizens of Flint. Governor Snyder apologized twice to the city for his mistakes. Yet doctors say it will take years to determine the extent of damage to children in the city due to exposure to lead. The children who sustained brain damage will never recover.
The water crisis in Flint did not have to happen. The council (aka the clowncil) voted 7 to 1 to pass changing the water source and not one person in any leadership position did anything to stop it. They ignored the residents, they ignored the DEP, they ignored everyone. This behavior is not only seen in Flint. This self serving attitude is rampant in local government. It's disgraceful.
Just as Michigan did not have to cut corners on safe drinking water, politicians around the country are putting cost cutting ahead of health of thousands of citizens in their states by refusing to accept the federal funds to expand Medicaid under the Affordable Care Act.
This is no way to serve the people. The people of Flint and others deserve a government responsive to their basic needs, not one beholden to an anti-democratic ideology.
The State Of Michigan is responsible for the decision to switch to the river water because the city was under Mr. Kurtz and Mr. Early who were appointed legally by Mr. Snyder to be emergency managers of the city. Thus, taking authority for decision making away from the mayor and city council in certain time frames when decisions were made. As for the treatment of the river water, it is believed that many from local through state government will be held negligent. Considering the long duration from when city residents started complaining about the water and state government finally coming clean and admitting the problem, the target will be on directors of the MDEQ, State of Michigan Health Department, and Gov. Snyder because the buck will stop at their desks. The Federal EPA should be held accountable also. The large documentation of lack of response by officials will hopefully place these politicians into a life of incarceration. They are all responsible.
Posted by tammyduffy at 6:19 PM EST
Updated: Friday, 22 January 2016 6:46 PM EST