MCCC Gallery Hosts Visual Arts Faculty Exhibit Oct. 7-30
Community Invited to Opening Reception Oct. 8, 5 to 7 p.m.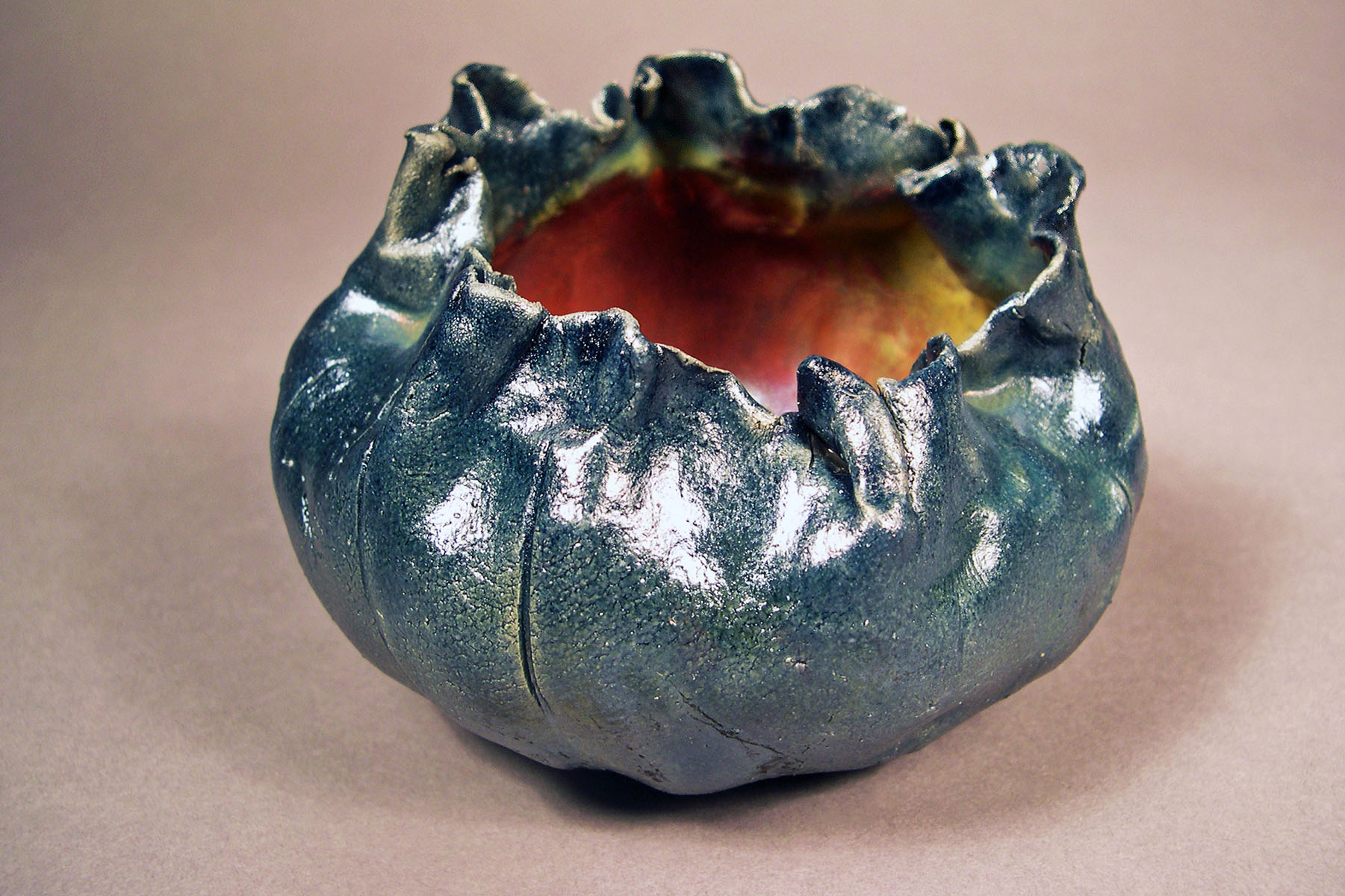 The Gallery at Mercer County Community College (MCCC) puts its own talented faculty in the spotlight for the "
2014 Visual Arts Faculty Exhibit
." The show runs from Tuesday, Oct. 7 through Thursday, Oct. 30, with a reception to be held Wednesday, Oct. 8, 5 to 7 p.m. The Gallery is located on second floor of the Communications Building on the college's West Windsor campus, 1200 Old Trenton Road.
The show is dedicated to Lyn Ports-Lopez, a long-time Fine Arts ceramics instructor and beloved colleague who passed away in August. Eight of Ports-Lopez's ceramics pieces, including two collaborative works, will be included in the exhibit. Other featured artists are Allegra Cecci of Ewing; Michael Dalton of Rutherford; Yevgeny Fiks of New York City; Leilani Hickerson of Cherry Hill; Lucas Kelly of Bordentown; Tina LaPlaca of Princeton; Terri McNichol of Cranbury; Paul Mordetsky of Hightstown; Colin O'Con of Brooklyn, NY; Mircea Popescu of Lawrenceville; Courtney Puckett of Brooklyn, NY; David Rivera of Newtown, Pa.; Dennis Santanella of Brooklyn, NY; Kyle Stevenson of Hamilton; Michael Welliver of Ewing; and Nancy Zamboni of Mercerville.
The show includes works by both full-time and adjunct faculty members who teach visual arts, photography, advertising design, digital media arts and fashion design. Artwork is in a range of mediums, including photography, acrylic, watercolor, ink, silverpoint, installation, pastel, ceramic, and more.
Gallery Director Dylan Wolfe is excited to invite community members, as well as students, to experience the range and depth of the works collected for the exhibit. "These pieces truly demonstrate the strength of the college's instructors as professional artists and reflect contemporary art and culture contributed by a dynamic and varied group," Wolfe observed.
Wolfe said that dedicating the show to Ms. Ports-Lopez was unanimous. "Everyone loved Lyn. She was giving and kind and funny and cared about everyone she knew," he said, adding that in his first year as director during 2013-14, Ports-Lopez came to his aid regularly as he acclimated to his new position.
Ports-Lopez's colleague Michael Welliver, coordinator of the Fine Arts Program, worked closely with her for 13 years. "We were office mates and teammates. We supported each other, worried about each other, and irritated each other. She laughed with me. She laughed at me. But she always had my back. She was the caretaker. We had it pretty good for a long time," he said.
Gallery hours for this show are Monday through Wednesday, 11 a.m. to 3 p.m., and Thursdays, 11 a.m. to 7 p.m.
Posted by tammyduffy at 4:51 PM EDT