HAM's Member Highlight Show Features Work of Arturo Cabrera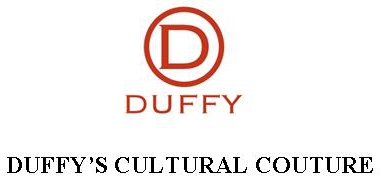 HAM's Member Highlight Show
Features Work of Arturo Cabrera
About two years ago, Arturo Cabrera was a familiar face at the Hunterdon Art Museum as a summer camp coordinator overseeing volunteers and managing supplies.
But when Cabrera returns to the Museum this month, his visit will be for an entirely different purpose. Cabrera was chosen last year from the Museum's Members Exhibition for a solo show, which will run until Jan. 3, 2016. Juror Darren McManus, a painter and educator at Raritan Valley Community College, selected Cabrera to be featured in the 2015 Members Highlight exhibition. The opening reception for the Member Highlight show is Sunday, Nov. 15 from 2 to 4 p.m.
"I am very humbled, grateful and happy to have this opportunity," said the Ecuadorean-born painter, who graduated from Lehigh Valley Charter High School of the Performing Arts in 2012. "I still can't believe it to be honest. I have such respect for the Museum and what they do for the community. Their shows are always so inspiring, interesting and beautiful."
Since spending his summer days at HAM, Cabrera has immersed himself in the arts, working as a color mixer in the studio of renowned artist Jeff Koons.
Cabrera's work employs portraiture to reveal larger themes such as his concerns for social justice or more private, intimate moments. "I hope the exhibition helps viewers see that a painting can be more than just a pretty picture, but can be more expressive and thoughtful," he said.
Cabrera said he is drawn to the primitive power of paint, and how our ancestors painted with different marks and colors to determine what shapes best represented the human form.
"It is this kind of thinking that interests me when I paint," Cabrera said. "Creatively pushing paint around to create living breathing forms. When to brighten a color versus when to let one fade away into the background.
"The eye has to travel. How will I waltz my viewer around and around the surface of a painting? How will I create a rhythm – a pulse – in my work to bring it to life? These are the questions I seek to answer when painting," he added.
The former Lehigh Valley area resident now resides in the Bronx.
GENERAL INFORMATION FOR THE PUBLIC
The Museum is at 7 Lower Center St. in Clinton, New Jersey, 08809. Our website is www.hunterdonartmuseum.org and our telephone number is 908-735-8415. Hours are Tuesday through Sunday, 11 am – 5 pm and suggested admission is $5.
Posted by tammyduffy at 7:26 PM EST