When Healthcare becomes Healthscare
Topic: COMMUNITY INTEREST
When Healthcare becomes HealthSCARE
by Tammy Duffy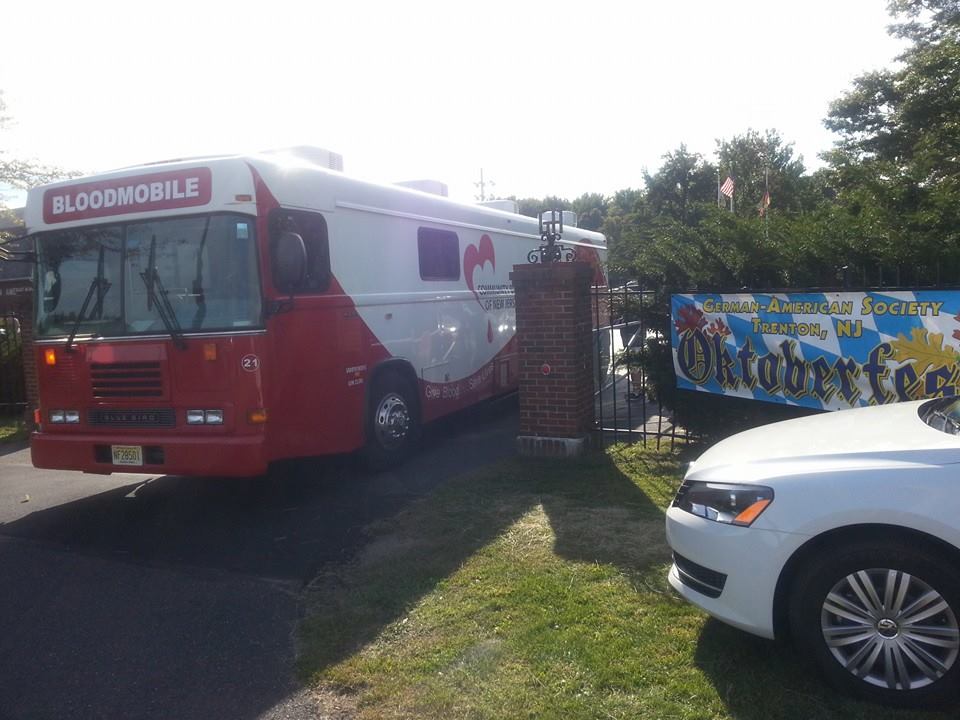 Sunday marked the Annual Oktoberfest in Hamilton Township New Jersey. The event went from 12 noon to 7pm. I enjoy the bratwurst and traditional German dancing that it brings. It was an event that was well attended.
I arrived at approximately 3:45pm. Upon arriving I saw the blood mobile there. I thought to myself, hmmm, bloodmobile at an event where 90% of the people are drinking beer. One should never donate blood prior to drinking for the side effects could be rather severe. I also questioned how would the vampires in the van make sure that the blood did not have a blood alcohol level that would normally get someone incarcerated. The inappropriateness of this was mind boggling.
I paid my five dollar admission to the event and began walking around the venue. The first table I came to was a table that the drug store, Rite Aid had. They were giving flu shots. Perfect, I was due for my shot and have been procrastinating getting it so I decided to get the shot. This turned out to be a very bad decision on my part.
I filled out the appropriate paperwork and gave them my insurance information as well. The pharmacist took my information and asked me to sit down. I looked around the set up for this flu shot clinic and could not help notice there was no refrigerator or dry ice of some sort available for the vaccines. There was just a cardboard box sitting on the ground in the 80 degree temperature. I got my shot. But I walked away saying to myself….this is odd. Something is not right here. I realize each season each manufacturer comes up with new vaccines and they are an evolving entity. The fact there was no temperature control for the vaccines bothered me.
When I returned home I went on to the CDC web site to see that the recommendations for flu shots were as it pertained to temperature control. I found the "pink book".
http://www.cdc.gov/vaccines/pubs/pinkbook/index.html
The pink book is a document that clearly demonstrates the recommendations give by the CDC for vaccines. This is what is recommended by the CDC. (excerpt from the pink book)
TIV Inactivated influenza vaccine is generally shipped in an insulated container with coolant packs. CDC recommends that the vaccine be stored at refrigerator temperature (35°–46°F [2°–8°C]). Inactivated influenza vaccine must not be frozen. Opened multidose vials may be used until the expiration date printed on the package if no visible contamination is present.
LAIVLAIV should be stored at refrigerator temperature (35°– 46° F [2°–8°C]). LAIV inadvertently exposed to freezing temperature should be placed at refrigerator temperature and used as soon as possible.
LAIV is intended for intranasal administration only and should never be administered by injection. LAIV is supplied in a prefilled single-use sprayer containing 0.2 mL of vaccine. Approximately 0.1 mL (i.e., half of the total sprayer contents) is sprayed into the first nostril while the recipient is in the upright position. An attached dose-divider clip is removed from the sprayer to administer the second half of the dose into the other nostril. If the vaccine recipient sneezes after administration, the dose should not be repeated.
In the morning I called the CDC to talk to them about this as well. I learned from them that I should refer to the "pink book" and clearly you can see what that says. The vaccines need to be refrigerated at very specific temperatures.
The next step I took was to call Novartis who manufactured the vaccine. I thought that it could be possible a new vaccine was made that did not need to be refrigerated. One never knows. It was possible that there was not an update on the CDC website with a new vaccine. Upon calling Novartis Medical Safety division for vaccines I learned that the vaccines need to be refrigerated., no exceptions. They stated they would be contacting the CDC and others (including my family doctor)to let them know this happened. I have already gotten a phone call my from my family doctor this evening. The medical safety team at Novartis told me I need to get the shot again because the manufacture cannot guarantee the effectiveness of the vaccine when given beyond the manufactures recommendations as it pertains to temperature.
I then called customer service at Rite Aid to speak to them about what happened. They were very apologetic and committed to me that I would get a phone call from senior leadership in the morning. I got a call in one hour from their local district manager. He told me he was a pharmacist.
Here is what he said to me," I want to assure you that the vaccines were on ice. There was a blue cooler that the vaccines were in with ice." I said to him," There was no blue cooler in sight. The pharmacist that was there reached into a cardboard box (the box the vials were shipped in that was on the ground, on the dirt) to get my dose." he said to me," The cooler must have been in the cardboard box " I said to him," If indeed this is true and honestly I find it hard to believe, I would suggest you do not do this at future clinics. That you clearly show people where the doses are coming from and that they are properly cared for." he said,"Great idea."
Am I supposed to trust this stranger on the phone? He continued to tell me that the package insert for the vaccine says that the dose only need to be at 77 degrees (notice this is a 30 degree difference from what the CDC recommends) and can last three days without refrigeration. Having worked in healthcare for over 30 years I know exactly where to go to get the package inserts on the FDA website. Here is the link to the package insert.
http://www.fda.gov/downloads/BiologicsBloodVaccines/Vaccines/ApprovedProducts/UCM123694.pdf
No where in the package insert does it say what he said. There is no information that says the doses can be above 77 degrees (which they were, it was 80 degrees the day of the event) does it say the vaccine can last three days without temperature control No where. He continued to say, " Novarits sent us additional information that says it can be used after three days no matter what the temperature. Am I supposed to trust this person on the phone? I shared all of this with my doctor and they had the same response as me," This is nonsense."
The district manager then went on to say that at the end of the clinic or any off site clinic, the unused doses are "recycled". They are put into the "first to use" doses that are administered at the stores.
So, as a consumer how comfortable are you with all of this? I spoke to my personal doctor and they will be giving me another flu shot at the end of October. I also got Rite Aid to reverse the claim on the shot they gave me so they will not be paid for it by my insurance company.
I then asked him, "Where is the Hamilton Township Health Department in all of this? Do they inspect the sites prior to the clinics commencing? What steps does Rite Aid take to interact with the local health departments? You do not even want to know how he answered these questions.
My advise to all of you as you get your flu shots, is….do it…it's important. To have them done Please make sure where you go is doing the correct thing as it pertains to the care of the vaccines. It is vital to your health. Be very aware of the surroundings and where they are grabbing the doses from. This temperature requirement is a requirement for ALL flu vaccines, not just those made by Novartis.
I want to thank the CDC, Novarits and Rite Aide for being so prompt and attentive to this issue. I have a call in to the Hamilton Township Health department and was told no one was available to comment on this issue today. Your body is your temple. You must take care of it and take control of your healthcare. Do not take anyones "word" for it. Question authority, but do it nicely. We live in a very different world now with healthcare...be safe and God bless!
Posted by tammyduffy at 7:33 PM EDT
Updated: Monday, 29 September 2014 7:45 PM EDT