Prints Showcase Vital Artistic Exchange between Mexico and United States Now on View at Zimmerli Art Museum
Topic: ART NEWS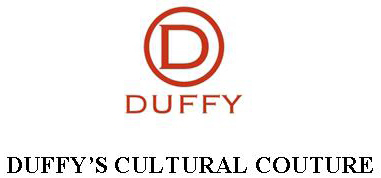 Prints Showcase Vital Artistic Exchange between Mexico and United States
Now on View at Zimmerli Art Museum
Current media coverage of Mexican-American relations tends to focus on contentious – if not outright hostile – political rifts. However, during the 1930s and 1940s, artists captured the world's imagination by portraying Mexico as a leading cultural destination, home to an internationally renowned muralist movement and a vibrant printmaking community. The Zimmerli Art Museum at Rutgers focuses on this critical juncture in art history with Impressions: Prints of Mexico, 1930s-40s / Impresiones: Estampas de México, 1930s-40s, featuring 37 prints by Mexican, American, and European artists who promoted a romantic and idealized country during an era of radical change, which has shaped an enduring vision of Mexico in the American imagination. On March 6, Art After Hours: First Tuesdays celebrates Impressions / Impresiones with an evening of free programs: curator-led tours in English and Spanish; interactive activities presented by Rutgers-New Brunswick Mexican-American Student Association and Rutgers Bachata Club; and music by DJ RataPrincess. Details are available at bit.ly/ArtAfterHourZTues. The exhibition, primarily drawn from the Zimmerli's extensive collection of works on paper with additional loans, runs through July 29, 2018. Most of the works are on view for the first time, with all of the wall texts and labels in both English and Spanish.
"This exhibition takes a broad, transnational approach to consider the transmission of art between Mexico and the United States during the early 20th century," notes Nicole Simpson, the Zimmerli's Assistant Curator of Prints and Drawings. "It demonstrates how traditions from the neighboring countries have contributed to the multifaceted definition of what is deemed 'Mexican' art."
In the years following its Revolution (1910–20), Mexico became a leading art center, driven by the work of the Trés Grandes muralists (Diego Rivera, José Clemente Orozco, and David Alfaro Siqueiro) and a tradition of printmaking across the country. Artists from around the world visited Mexico, studying and working with local masters to depict their own impressions of the country's history, traditions, and people. They created pictures of an attractive, charming, even exotic, Mexico; an image that was eagerly consumed by American audiences.
Although residents of the United States expressed an avid interest in visual depictions of Mexico, the two countries experienced a complicated and intertwined relationship. Both nations faced large-scale recovery efforts – the former from the Great Depression and the latter from the Revolution – and later served as Allies in the Second World War. However, during the late 1920s and early 1930s, the United States government oversaw a repatriation of more than one million people of Mexican descent. While the event is largely overlooked by history books, the biases it generated remain prevalent in political rhetoric.
This exhibition focuses on the important role that prints played during the 1930s and 1940s in perpetuating the idea of Mexico as a country steeped in tradition. Stylistically, these prints range from socio-realist, documentary views, to works that draw upon the ancient forms of Mesoamerican art, as well as forward looking subjects that incorporate modernist compositions and Cubist-inspired shapes. This exhibition is divided into three sections that reflect internal and external perspectives of a rich cultural heritage.
"Everyday Mexico" considers how artists, the majority of them tourists from outside the country, depicted the markets, street vendors, and local populations. Women of Oaxaca (1940) by Canadian artist Henrietta Shore is an abstract, rhythmic composition of women carrying water jugs that turns a mundane task into a beautiful, evocative scene. The American Howard Norton Cook's Taxco Market (1932-33) meticulously details the produce and vendors of an open-air market. American artist Olin Dows also captured traditional craft in the woodcut The Mat Sellers (1933), but with a crisp, modernist rendering.
The section "Jean Charlot" focuses on the French artist and historian who researched and reinterpreted Mexican art and history. His color lithograph Malinche from the 1933 series Picture Book (several images are on view) transforms this historical woman who played a pivotal role in the Spanish conquest of Mexico into a childlike figure. Conversely, Volador (1948) presents a dramatic view of the pre-Columbian ritual ceremony Danza de los Voladores (Dance of the Flyers): performers climb a multi-story pole and, attached to ropes, fling themselves from it, spiraling to the ground. Here, Charlot's sturdy, monumental figure atop the pole recalls Mesoamerican sculpture and stone carvings, which he witnessed firsthand as staff artist to the excavation at Chichen Itza.
"Mexican People: A Portfolio of Labor and Industry" displays a complete 1946 portfolio by artists from the famous Mexico City printshop Taller de Grafica Popular (People's Graphic Workshop, founded in 1937). It was commissioned to document and promote Mexican products, with artists' traveling throughout the country to witness traditional, often labor intensive, crafts. Alfredo Zalce's color lithograph Lumber Workers depicts men precariously balanced on floating logs as they attempt to saw them down to size. Isidoro Ocampo's Pottery Maker captures the subject kneading clay with his feet, the beginning of a multi-step process to create the vessels that were necessary for so many daily domestic activities, as well as a popular worldwide export.
Other artists include: Emilio Amero, Raul Anguiano, Alberto Beltran, Angel Bracho, Arturo Garcia Bustos, Prescott Chaplin, Miguel Covarrubias, Richard Day, Irwin Hoffman, Leopoldo Mendez, Francisco Mora, Pablo O'Higgins, and Fernando Castro Pacheco. In addition, Diego Rivera's 1930 lithograph Nude with Beads (Frida Kahlo) is on view. This intimate and revealing portrait of the young artist, created the year after they married, is one of only a few lithographs ever made by Rivera.
Impressions: Prints of Mexico, 1930s-40s / Impresiones: Estampas de México, 1930s-40s was organized by Nicole Simpson, Ph.D., Assistant Curator of Prints and Drawings, with Diego Atehortúa, Rutgers University Class of 2018. The exhibition, on view February 17 through July 29, 2018, is supported by PNC Bank.
Posted by tammyduffy at 6:08 PM EST