Hamilton Residents Do Matter
Topic: COMMUNITY INTEREST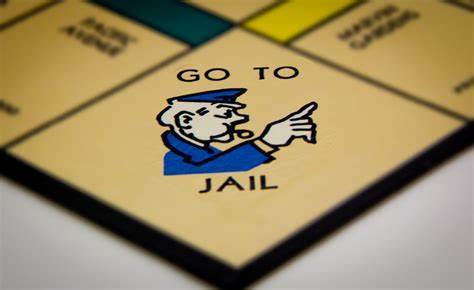 Last night, a local resident celebrated the one-year anniversary of rescuing a turtle from the Hamilton Shelter. It was quite the event. The musical group, the Jazz Lobsters performed, playing a multitude of jazz songs and other requests made by the guests. It was a great night had by all those who attended.
The Mercer County Prosecutors office has been diligently working on a case that led to the indictments of the ACO and Health Director of Hamilton Township. The unthinkable acts performed by these two people and others are beyond human recognition. The turtle was rescued from the Hamilton Shelter.
The support by the local Mayor, Director of Health, her Chief of staff, and BA, of these unthinkable acts has perplexed residents for over a year. How can anyone support the purposeful killing of animals? How can anyone ignore subpoenas to testify? Well, this is what is the norm in Hamilton, Mercer County. The current Mayor has not only allowed the animal shelter to be a point of contention for the town but she has allowed public health to be ignored. The Mayor made herself the Director of Public Safety when she was elected, so she is 100% accountable to all the wrong doings, and ignorance to public health in Hamilton, Mercer County.
Residents and council have been reaching out to the Mayor to request a town hall meeting to discuss all the issues. The Mayor for several months has demonstrated a belligerent position to residents and council, ignoring all emails and phone calls. She has gone as far, it would appear, as to direct employees to ignore government issues subpoenas.
Let's look at the public health issues that have resulted in deaths in Hamilton
1. 2014: EVD68, Eli, a 4-year-old Hamilton resident dies from the disease. The Mayor, health director and entire administrative staff were obtusely unaware of a Nationwide epidemic going on. They stood up town halls and openly admitted to the fact they had no idea what the disease was. An OPRA request also demonstrated that prior to the death of Eli. No SOP's existing in the schools in Hamilton to manage dealing with outbreaks. This was demonstrated from an OPRA request. It was not until there was a death in town that they learned about the epidemic that the Mayor and her administration, addressed the public demonstrating they had no idea what the disease was. They misled the public by stating they were rewriting the SOP's. The SOP's at that time never existed.
2. In 2019, Legionnaires cases and a death in Hamilton. To date, there has been no information shared on the township website. Other municipalities in NJ, that have had this unfortunate event as well, all have been forthcoming with residents. The administration of Hamilton, Mercer County, stated that the state is responsible for telling residents. The township Health department never let the BOH know this was happening.
3. Director of Health department gets indicted for numerous issues. DOH states they are in process of revoking his license. No public annoucement from the Public Safety Director on this issue. When she was approached by residents, she ignored all of them as well as councils requests for a town hall.
4. For 7 years, residents in the Cornell Heights area have contacted the current Mayor on traffic issues. They have been ignored for 7 years by the Mayor, even though she claims she has an opened door policy. In July 2019, a 24-year-old boy was killed on the corner of Sandalwood and Carlise while riding his bike. The township officials the next day had an emergency meeting to finally approve signage to stop the use of trucks on the streets. Again, it takes another death before the leadership responded.
5. Currently there is a Hepatitis A outbreak in NJ. This is a disease that is very contagious. There are 361 cases on record, 19 of which are in Mercer County. Yet, again there is zero information of focus on community education on this issue from the Public Safety Director: Mayor Yaede or anyone on her staff. They again are obtusely unaware of this epidemic. The Director of Public Health for Hamilton who is also the Mayor, must be waiting for a death or two to happen before alerting the residents of this epidemic.
6. Youth Suicide Epidemic. Statistics show that Mercer, Warren, and Ocean counties have the three highest rates of suicide attempts and self-inflicted injuries in the Garden State, which has 21 counties overall. So what is the Hamilton Public Safety Director doing about this? Nothing.
ETC. ETC. ETC.....you get the picture?
This consistent ignorance by the Hamilton Public Safety Director has residents very concerned. There is a very bad pattern of behavior that exists in this administration and the directors that is causing deaths in the township, needless deaths. They have zero remorse for their wrong doing.
Below are some informative links focused on the current Hepatitis A epidemic in NJ.
https://www.state.nj.us/health/cd/documents/topics/hepatitisa/Infographic-HepAOutbreak-GayMen.pdf
https://nj.gov/health/cd/documents/topics/hepatitisa/hep_a_2019_data.pdf
https://www.cdc.gov/hepatitis/outbreaks/2017March-HepatitisA.htm
Another example of the closed door administration of Hamilton, Mercer County….
The letter below was sent to the Mayor several weeks ago, the resident never received a response even though they have called, emailed and placed a request for a call with HAMSTAT. All requests have gone ignored.
Dear Kelly Yaede,
I never received a response to this request/email. I do look forward to a response and do expect one as a 53-year resident of Hamilton township. The residents of Hamilton pay your salary. It's not unreasonable to expect a response.
This evening, the animal shelter subcommittee scheduled and held a meeting in Hamilton Chambers. As you are aware, this meeting was to have ACO Munford present to residents and the subcommittee details of optimization at the animal shelter. There was a request by council for months to have Ms. Munford share the information regarding the shelter. She refused, as you are well aware. This should have been a very positive meeting but the refusal by your team to share the details forced council to subpoena her, and she received the subpoena. She refused to come without it. It is our understanding that you and Mr Kenny advised her not to come to evening. Why did you do that? If you and the employees of Hamilton have nothing to hide, and all is well at the shelter, there should be no reason why a harmless meeting like this evening could have taken place. Residents took time away from their families to attend this meeting. Only to have their time wasted because the instruction to Ms Munford was....don't show up.
A subpoena is a court issued order that cannot be ignored, at least not without consequences. Failing to comply with a subpoena can result in a legal penalty, as noncompliance almost always constitutes contempt of court, which can lead to imposition of fines and/or jail time. To have Ms. Munford behave in a manner this evening where she ignored the subpoena leaves residents to believe that things are not fixed at the shelter. The ad you placed in regards to the shelter, which was paid for by the Republican party, of which I am a member, was propaganda. Your position on this issue is quite perplexing and very concerning. It's time to stand up and speak to the residents.
A Mayors role is to enforce the laws of a town. It is also the Mayor's job to maintain safe streets to control crime and establish programs that preserve the health and welfare of residents. You gave yourself the additional title of Public Safety Director when you were elected. It is also a Mayor's responsibility to supervise the conduct of all officers and department supervisors in our town authorized by law. An additional responsibility of the Mayor is to provide council with information they request in order to help them make good decisions for the residents of our town. You have failed the residents in every aspect of your responsibilities. This is gravely disappointing as a fellow Republican to see such widespread failure in the administration.
At the 2018, at the US Conference of Mayor's in DC, there was a forum (see link) https://www.c-span.org/video/?443646-1/us-conference-mayors-examines-school-public-safety, where Mayor's from all over the United States discussed public safety in their towns, challenges in their towns, etc. I highly recommend you watch this 3-hour video. For you were not in attendance to this break-out at the meeting. This could prove to be an effective training for you to learn what Mayors are doing to keep their residents safe, deal with challenges, and be a leader in creating an active communication link between departments, residents and the administration.
Barbarians at the gate usually don't bring down once-successful civilizations. Nor does climate change. Even mass epidemics like the plague that decimated sixth-century Byzantium do not necessarily destroy a culture. Far more dangerous are institutionalized corruption, a lack of transparency and creeping neglect of existing laws. Ultimately, no town can continue to thrive it its government
refuses to enforce its own laws and ignore its residents. The residents of Hamilton are wondering why you and your administration are selectively exempt from following the law.
For the past 7 years the residents of Cornell Heights have been in contact with you and your directors about the traffic, speeding, and road issues in our area. You have ignored residents for 7 years. The council recently has been very helpful to try and move issues along to course correct signage that should have been put up over 10 years ago during the American Metro Project. This signage would have decreased speeds, put in calming measures on the roads, increase signage. For seven years, you and your directors ignored the residents.
A few weeks ago, another young youth was killed in our neighborhood on a bicycle. He collided with a car. His 24-year-old body went through the back window of the car and then he was catapulted back onto the street. This killed him instantly. His face and neck were torn beyond recognition and his body lay in the street for over 3 hours while police did their investigations. The sheet over his body was soaked in blood.
Last week the mother of this child was in the neighborhood. She leaves fresh flowers at this death site every week. She proceeded to go to the area where her son's body was during the accident and sniffed the ground where his body laid. She then proceeded to kiss the ground and sob uncontrollably in the area as well. She repeated this at every mark on the ground, where his bike was, where his sneaker was, etc. No Mother should ever have to make the last kiss, the last scent she gets to do with her child in a street.
The area where this young boy was killed lacks enough lighting as well as properly marked stop lines. They are worn away. There was no way for this child to see the stop sign or the street line to know to stop. Why did you ignore residents for 7 years on the issues in Cornell Heights? Why did you allow the project not to be properly managed by your directors for the calming measures in Cornell Heights? As our Public Safety Director, you must take ownership for these institutional failures. If all the things residents asked for, for the past 7 years were taken care of, this child may not have died on our streets. His Mother would not have had to have her last kiss and inhalation of air to try to capture her son's scent, would not have had to happen on Sandalwood Ave.
The failure at the Animal shelter, with our Director of Health and elsewhere in the administration, are making residents to have pause about the abilities of the administration. Your commitment to residents is concerning. A Mayor cannot be absent from the administration. There is a large public safety concern as it pertains to all food establishments, the animal shelter and many other issues. It is your responsibility as Mayor and Public Safety Director to ensure our safety. To speak to residents in time of need.
So, in closing I will ask again, when will you hold a town hall meeting to address the residents of Hamilton township, Mercer County. It's time to do your job as Mayor. If you do not feel like doing the job, resign. Let someone who cares about the residents take over. The residents need leadership and someone who cares about them. Not an absent Mayor.
Kind Regards,
Hamilton Resident in Cornell Heights
Posted by tammyduffy at 5:06 PM EDT
Updated: Sunday, 25 August 2019 6:32 PM EDT