Character is destiny.
Topic: COMMUNITY INTEREST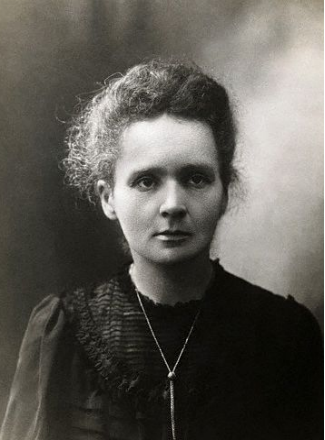 The Greek philosopher Heraclitus said that some 2,500 years ago and, since that time, nothing has shaken the fundamental truth of his statement.
While we use the word, "character" to describe a person, I believe that the words "company culture" are that word's parallel in the business world. So, to paraphrase Heraclitus, I would say, "Your company culture is your company's destiny."
If you build a strong and healthy company culture, your company's destiny will be strong and healthy.
While there may be many attributes that could define a company's character, perhaps one of the most obvious would be the way leadership treats employees. If you've read some of my work on the internal customer, you may remember something I call the Employee Golden Rule, which is:
Treat employees the way you want the customer treated – maybe even better.
I'm typically not a fan of the word "rules." When I ask people about rules, most will say they are created to prevent some type of behavior. When we're children, we are told to "Never do this," or "Don't do that." We learn to obey the rules. Every once in a while I meet someone a little more optimistic (such as myself) that feels that the way some rules are worded can actually help make good things happen. The Golden Rule that many of us learned as children, which is essentially to treat others the way you want to be treated, is one of those positive rules. In the corporate world, the Employee Golden Rule is about creating a positive work environment. And, just as our parents may have taught us the Golden Rule, in business it is leadership's responsibility to teach, preach, and demonstrate the Employee Golden Rule. When companies decide that poor performance and lack of leadership are rewarded....that defines their destiny as a corporation.
If top management berates those in middle management, leadership cannot expect line-level employees to be well-treated by their direct supervisors – even if there is something in a mission statement somewhere that makes the proper treatment of employees a high priority. The do as I say, not as I do approach doesn't work.
And when employees in your company are treating one another poorly, it will eventually be felt on the outside by the customer. It becomes a domino effect. Bad behavior begets bad behavior.
The good news is that many of our most successful companies have been modeling the Employee Golden Rule for years, proving that it is a sound strategy for achieving a stunning level of customer service.
Women in business throughout the world have a huge positive impact on a businesses success. The #METOO movement has lost momentum and many corporations and organizations today still view women as the inferior species on the payroll.
It's not just about equality anymore. A country's economy, health and productivity increase as its gender gap narrows, according to a study done by the World Economic Forum. The study was co-authored by researchers from Harvard and University of California-Berkeley and surveys conditions for the sexes in 130 countries, encompassing more than 90% of the world's population. Nations are scored on how much progress they've made in the areas of jobs, education, politics and health as a measure of gender parity. Within these categories, the authors looked at wages, literacy, seats in government and life expectancy for women, among other factors. The end result is a ranking that quantifies which countries are making the best progress in giving women equal standing in society with men. The results are not what you might think.
1. Progress, but not everywhere: Of those countries surveyed in 2007 and 2008, 87 narrowed their gender gap, while the gap widened in 41. While 24 countries have closed the gender gap in education, no country in the world has true gender equality across all the categories measured, according to the data.
2. The greater standing women have, the more everyone benefits: Industrialized countries can still grow their economies substantially by elevating women. Closing the employment gender gap "would have huge economic implications for the developed economies, boosting US GDP by as much as 9%, Eurozone GDP by as much as 13% and Japanese GDP by as much as 16%," according to the report.
3. Female leaders inspire whole societies (and help pad the numbers): The authors assigned heavy points to countries where women were in charge of government. Countries with female presidents or prime ministers include: #2 Finland, #5 New Zealand (Prime Minister Helen Clark was recently voted out of office), #6 Philippines and #8 Ireland.
4. America still working on it: The U.S. is ranked #27 in this year's report, up from 31 in 2007 but down from 23 in 2006. America ranks highest in "economic participation and opportunity" at #12 and "educational attainment" where it's tied for #1.
Imagine if Madame Curie did not break the glass ceiling. Where would we be in the world of Xray?
Marie Skłodowska Curie was a Polish and naturalized-French physicist and chemist who conducted pioneering research on radioactivity. She was the first woman to win a Nobel Prize, the first person and only woman to win twice, and the only person to win a Nobel Prize in two different sciences.
In 1903 Marie and Pierre were awarded the Nobel Prize for Physics jointly with Henri Becquerel for their combined, though separate, work on radioactivity.
In the same year, Marie passed her doctorate thesis in Physics.
In 1906 Marie's life was struck by tragedy when Pierre was killed in a street accident after being knocked down by a horse and cart. Her indomitable spirit, however, kept her working and she went on to succeed him in his Chair as Professor at Sorbonne, as well as carrying on lecturing where he had left off.
Her determination and remarkable endeavours led to a second Nobel Prize in 1911, this time in chemistry for creating a means of measuring radioactivity. Not long after, Sorbonne built the first radium institute with two laboratories; one for study of radioactivity under Marie Curie's direction, and the other for biological research into the treatment of cancer.
During the First World War, Marie Curie worked to develop small, mobile X-ray units that could be used to diagnose injuries near the battlefront. As Director of the Red Cross Radiological Service, she toured Paris, asking for money, supplies and vehicles which could be converted.
In October 1914, the first machines, known as "Petits Curies", were ready, and Marie set off to the front. She worked with her daughter Irene, then aged 17, at casualty clearing stations close to the front line, X-raying wounded men to locate fractures, bullets and shrapnel.
The technology Marie Curie developed for the "Petits Curies" is similar to that used today in the fluoroscopy machine at our Hampstead hospice. A powerful X-ray machine, it allows doctors to examine moving images in the body, such as pumping action of the heart or the motion of swallowing.
After the war, Marie continued her work as a researcher, teacher and head of a laboratory and received many awards and prizes. Among them were the Ellan Richards Research Prize (1921), the Grand Prix du Marquis d'Argenteuil (1923) and the Cameron Prize from Edinburgh University (1931). She was also the recipient of many honorary degrees from universities around the world.
In 1995, Marie and Pierre Curie were reburied in the Pantheon – the Paris mausoleum reserved for France's most revered dead – on the orders of French President Mitterand.
Marie Curie was the first woman to be awarded a place in the Pantheon for her own achievements.
Marie Curie's life as a scientist was one which flourished because of her ability to observe, deduce and predict. She is also arguably the first woman to make such a significant contribution to science. Marie Curie the charity is proud to be named in honour of her.
Posted by tammyduffy at 9:22 AM EST