What's up in September?
Topic: COMMUNITY INTEREST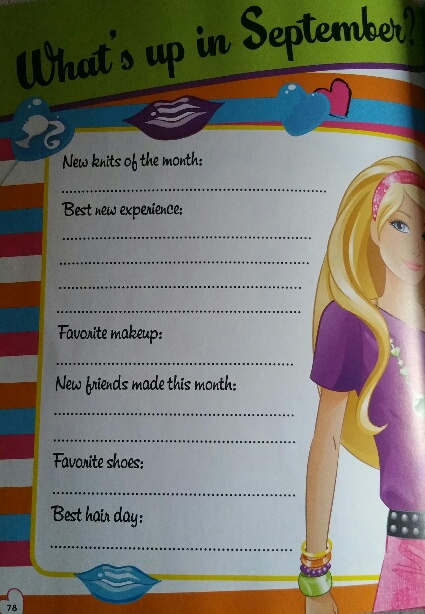 Does Hamilton's leadership walk the walk as it pertains to their claim of open government? No. This consistent charade that is stated by the administration only holds true for a select few, like one of the three leaves. They have no issue making OPRA requests in the town and getting information, ever. IT is given quickly and without incident. The residents deserve the same treatment.
After attending the 2019, National Night Out at Veteran's park, residents were very disturbed by the lack of accommodation that was made for residents with special needs or were handicapped. The police and volunteers that attended, who directed traffic, stated that no accommodation was made for anyone with special needs, it was a complete oversight.
On Aug 8,2019, an OPRA request was sent up that requested the following…
Please send all meeting minutes that have to do with the coordination of the 2019 Hamilton township National night out and all planning documents for the event Hamilton Townships National Night Out 2019 that occurred on Aug 8 2019.

A response from the clerk's office came on Aug 16 and they replied as follows:
Pursuant to OPRA request 19-1396, please be advised there are no responsive records regarding minutes pertaining to the coordination of the 2019 Hamilton Township National Night Out. In accordance with N.J.S.A. 47:1A-1.1 (1) inter-agency or intra-agency advisory, consultative or deliberative material (note: generally, refers to draft documents or documents used in a deliberative process) any notes regarding the planning of this event are exempt.
Additionally, your request for planning documents for the event are exempt from disclosure as they relate to emergency or security measures, in accordance with N.J.S.A. 47:1A-1.1 (9) emergency or security information or procedures for any buildings or facility which, if disclosed, would jeopardize security of the building or facility or persons therein, (10) security measures and surveillance techniques which, if disclosed, would create a risk to the safety or persons, property, electronic data or software.
This request is considered closed.
A response to the clerk's office and Mayor was sent that day.
I do thank you for your response. However, I have genuine concern that there are zero documents available that focus on the planning of National Night out. How does the township plan an event where there are 60 vendors, numerous residents in attendance and there are no planning documents? No meeting minutes. Nothing how can this cannot be possible. This was an event planned by the DPW according to Chief Stevens. What security measures are so large that it inhibits you from sharing any planning documents on the event?
Kelly: As you are aware there were zero accommodations made for the elderly and handicapped at this event. When those in need entered, they were told to park near the tennis courts (where there are only two handicap parking spaces) or the dog park (where there are two spaces as well). Kelly you parked your car near the event. The elderly and handicapped were ignored at this event. When I came to the event the police at the event clearly stated this was a miss. I sent you an email after the event, that also went unresponded to in concern about this issue.
The residents never received any response, so they sent a second email asking for a response the next week. At no surprise to the resident, the Mayor has never responded to date. The clerk's office however a week later sent this….
"Pursuant to the emails below, I would like to communicate that they have not been disregarded. Additionally, they are in the process of being reviewed. An update will be provided as soon as I received any records or information regarding this matter.
Thank you, in advance, for your understanding"
To date, there is still no information that has been sent.
An open and transparent government is all the residents of Hamilton want. The residents continue to be perplexed on how the administration consistently continues to send responses like this to OPRA requests by residents. This lack of transparency is costing the township a lot of money in lawsuits for lack of response for OPRA requests. This is not representative of an open government. This is representative of a government hiding from corruption or bad deeds that have been done to harm the residents.
Today, the Mercer County Prosecutors office issued charges to the Mayor of Hamilton and other for revealing the existence of expunged records of a resident. Her Chief of Staff, Opra'd several police reports in February 2019 from the police department. That OPRA request was left on the Clerk's office desk.
The Hamilton administration is toxic and in need of a complete replacement. The Director of Public Safety has ignored and hurt the residents beyond repair. This quote by Dave Henderson in a recent Trentonian article speaks volumes.
"And it underscores the criminal lengths that these people will undertake to keep a grasp on their corrupt administration," he said of the Yaede administration."
This is the same administration that pushed out John Barrett, because he was viewed as a threat to their strategy to grow the corruption in government. The Hamilton township, Mercer county government is one that legislates beyond its rightful power. They are deliberately causing harm to residents to inflict injury, lack of justice and individual rights. The Prosecutors office put the stamp on one of their shenanigans today. What does the future hold? Time will tell. Stay tuned!
Posted by tammyduffy at 7:37 PM EDT