MCCC Gallery to Host "Visual Arts Student Exhibition" April 11 to May 3 Community Invited to Opening Reception April 13
Topic: ART NEWS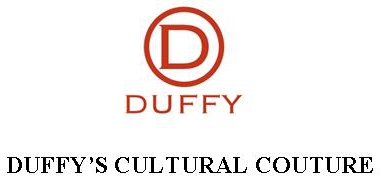 MCCC Gallery to Host "Visual Arts Student Exhibition" April 11 to May 3
Community Invited to Opening Reception April 13
Visual Arts students at Mercer County Community College (MCCC) are ready to shine as the Gallery at Mercer presents the final show of its 2015-16 season. The annual "Visual Arts Student Exhibition" is on display from Monday, April 11 to Tuesday, May 3, and is free and open to the public. The Gallery is located on the second floor of the college's Communications Building on the West Windsor campus, 1200 Old Trenton Road.
The community is invited to an Opening Reception on Wednesday, April 13, 5 to 7:30 p.m.
The exhibition includes 69 works by 39 student artists. Works are by students from all of MCCC's visual and graphic arts programs, including Fine Arts, Advertising and Graphic Design, Digital Arts, Photography and Sculpture.
"This show reflects the evolution of our student artists, whose very best works have been selected for display. It also gives the arts programs an opportunity to invite families, other students, and the wider art community to view the talent and creative expression of our diverse mix of students, some of whom are emerging and others who have been producing work for decades," said Dylan Wolfe, MCCC Gallery Director. "We fully expect visitors to appreciate the range and depth of this exhibit."
Featured students artists include: Ivana Airo of Allentown, Jonathan Barbosa of Lawrenceville, Michele Bouchard of West Windsor, Priscila Cervilieri of Pennington, Sue Chiu of Lawrenceville, Anna Cook of Hamilton, Jennifer Dalle Pazze of Titusville, Katja De Ruyter of Princeton, Chase Blanchard Easley of West Windsor, Daisy Elmes of Ewing, Lynne Faridy Levittown, Elda Funez of Robbinsville, Nayab Goraya of Cranbury, Amanda Hutton of Ewing, Megan Jean of Burlington, Jo Krish of Princeton Junction, Ronald A. LeMahieu of Princeton, Taylor Leonardo of Hamilton, Aisha Lopez of Lawrenceville, Concetta A. Maglione of West Windsor, Lizzie Mayer of Allentown , Suzanne Migliori of Groveville, Gabi Muenzel of Plainsboro, Kathleen Nademus of Fords, Ghislaine Pasteur of Princeton, Michelle Perkins of Pennington, Rachelle Nielsen Picarello of Lawrenceville , John Pietrowski of Ewing, Danielle Rackowski of Hamilton, Uriel Levi Richman of East Windsor, Regina Ritter of Trenton, Benjamin Schachter of East Windsor, Nevin Schleider of Mercerville, Christa Schneider of Princeton, Courtney Smith of Hamilton, Ruth Strohl-Palmer of Crosswicks, Alyssa Udijohn of Trenton, Lucinda Weller of Trenton, and Joan Wheeler of Shamong.
Gallery hours are Mondays through Thursdays, 11 a.m. to 3 p.m., with Wednesday hours extended until 7 p.m. More information about this and other exhibits at the MCCC Gallery is available at www.mccc.edu/gallery. Directions to the campus and a campus map can be found at www.mccc.edu.
Posted by tammyduffy at 6:28 PM EDT