Shop Chic and Raise Money for Breast Cancer
Topic: COMMUNITY INTEREST
Shop Chic and Raise Money for Breast Cancer
By Tammy Duffy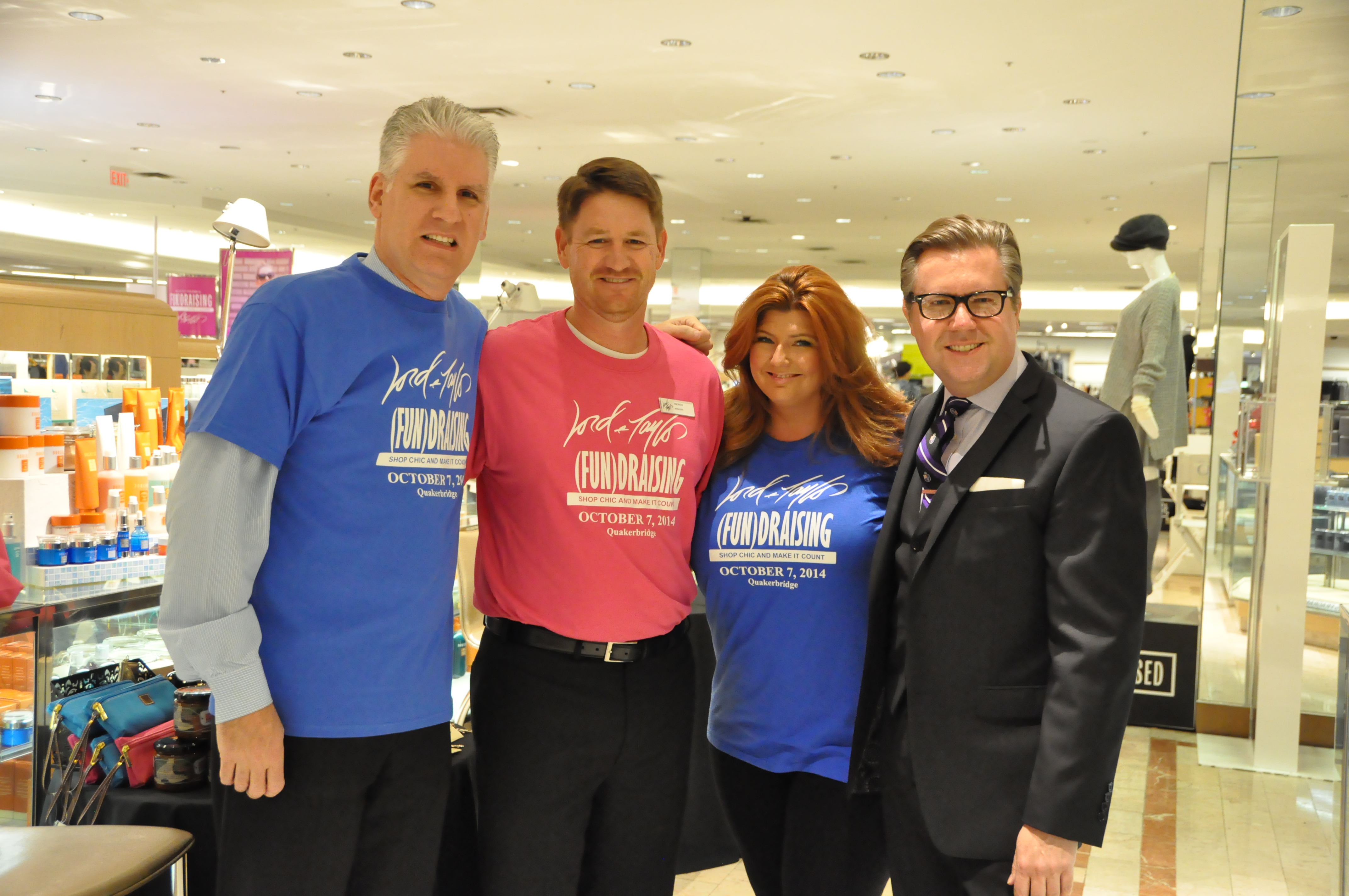 October marks Breast Cancer Awareness month which is an annual campaign to increase awareness of the disease. While most people are aware of breast cancer, many forget to take the steps to have a plan to detect the disease in its early stages and encourage others to do the same. This is an annual international health campaign organized by major breast cancer charities every October to increase awareness of the disease and to raise funds for research into its cause, prevention, diagnosis, treatment and cure. The campaign also offers information and support to those affected by breast cancer.
This evening Lord and Taylor at the Quaker Bridge Mall did an amazing event focused on breast cancer awareness. People who attended the event had the chance to support one or more of the 10 non-profits listed below AND also take advantage of UNIQUE savings exclusively on Tuesday, October 7, 2014 ONLY!
This event was an interactive and fun filled event. Every purchased made went to the charities .....ever cent! So one did not feel bad about buying anything. They had so much to do and great food......just fabulous! The heartfelt time that everyone donated for free was amazing. What people did for others was a beautiful representation of love in the community.

2014 Selected Non-Profits

• The Arc Mercer Foundation
• Boheme Opera Company, Inc
• Young Scholars' Institute
• Anchor House, Inc
• YWCA Princeton Cancer Resource Center
• Rider University
• American Lung Association
• Lawrence Township Education Foundation
• American Cancer Society
• Robbinsville Hamilton Rotary Club

Each non-profit are selling $5 coupon books of which, 100% is donated to their cause!

FOR YOUR $5.00 DONATION - HERE IS WHAT YOU GOT!
Regular and Sale Priced Merchandise Storewide! Very limited exclusions!
• 10% off Cosmetics and Fragrances!
• (2) 25% off Bonus Cards – Your choice of one Regular or Sale priced Item – again very limited exclusions! (So save big and buy more than one coupon book!)
• ON TOP OF EVERYTHING ELSE…use your Lord & Taylor credit card and get an extra 10% off your entire purchase!

IT GETS EVEN BETTER….

All day there were festivities in the store from 9am – 11pm at night!

Kid's Activities * Live Music * Sample local Restaurants * Meet Lord & Taylor Vendor Reps
Makeovers *In-store Fashion Show *Strolling Entertainment
Click below to see photos from the event
https://www.facebook.com/media/set/?set=a.360938987402011.1073741827.359697407526169&type=1
Click below to see a video of the boheme opera cast performing at the event this evening
https://www.facebook.com/Duffyculturalcourture
Posted by tammyduffy at 11:18 PM EDT
Updated: Tuesday, 7 October 2014 11:19 PM EDT