IN THE PINK: A Celebration for Women
Topic: COMMUNITY INTEREST
IN THE PINK: A Celebration for Women
By Tammy Duffy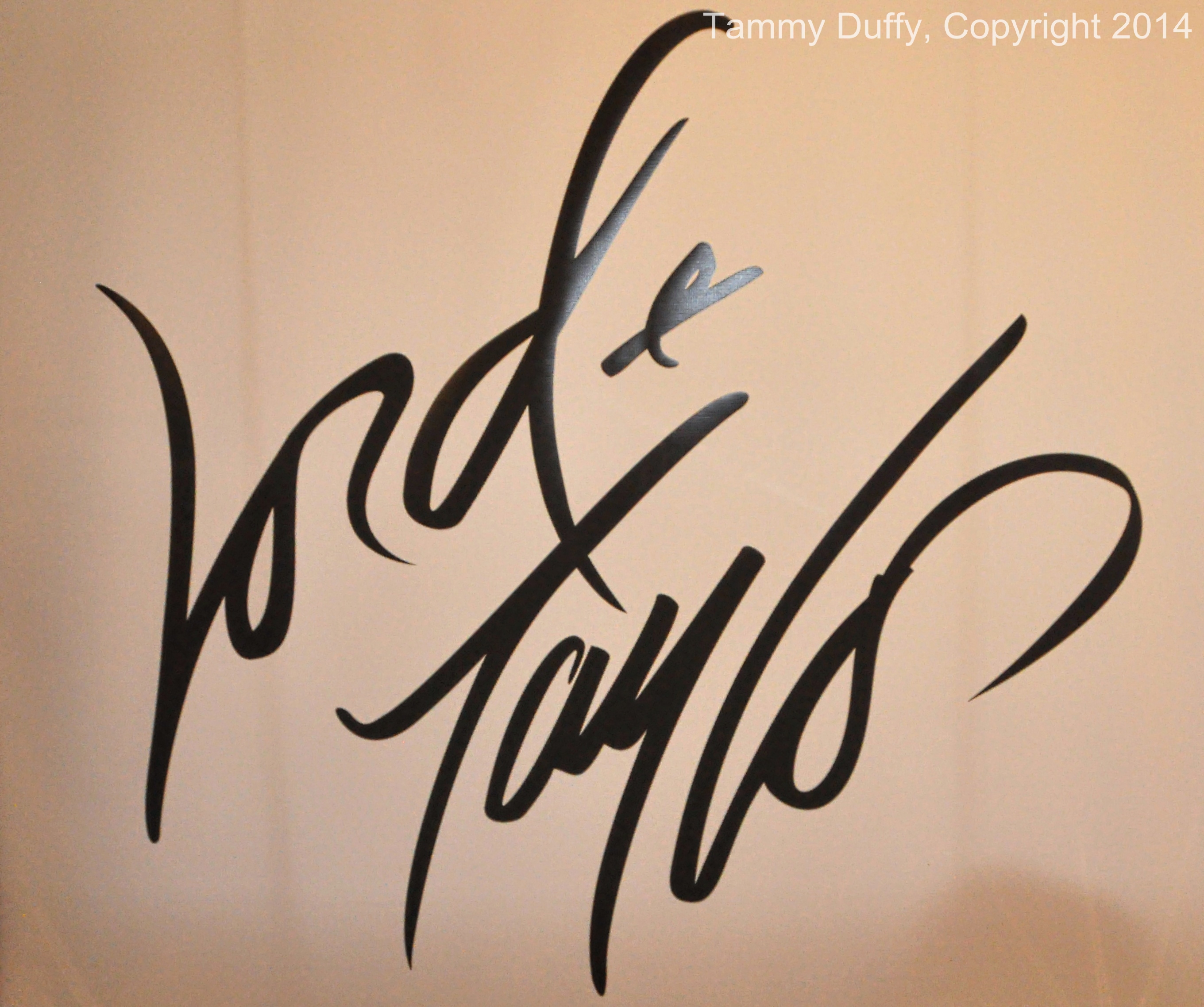 Every year, in the month of October we celebration National Breast Cancer Awareness month. The world is surrounded with pink ribbons, pink 5k races, and events focused on celebrating and recognizing women who have been diagnosed with breast cancer. This is a disease that does not discriminate. It sees no color, it sees no race. It can afflict anyone.
New Jersey's breast cancer incidence rate is fourth highest in the U.S., and New Jersey has the highest breast cancer mortality rate in the U.S. among white females according to recently released statistics by the American Cancer Society. Mercer County's incidence rate is higher than both the NJ and US rates increasing the likelihood of knowing or being related to someone diagnosed with breast cancer. "With alarming statistics like these, the role of the BCRC becomes even more significant," explains Judy Hutton, CEO of YWCA Princeton. "'in the PINK' not only helps us raise crucial funds for BCRC, but it also helps create awareness and hope," adds Hutton.
This evening the 10th Anniversary "in the PINK" Fashion Show Benefit took place at the Westin Princeton Forrestal Village. All of the event proceeds at this event benefit the Breast Cancer Resource Center (BCRC) at YWCA Princeton. The evening featured a cocktail reception and a silent auction featuring a stunning array of experiences and merchandise, followed by sit-down dinner and an awe-inspiring fashion show. The models in the fashion show were:Holly Chen, Nidia Fernandez, Maggie Jara, Doug Johnson,Rachel Katz, Alyson Keyes,Arlene Lintag, Emily Lintag, Emmanuel Beza Marte, Sabrina Marte, Alyssa Martin, Maureen Offord, Assenka Oksiloff, Cindy Pinelli, Deepti Rana, Raj Rana, Suzanne Reynolds, Eneida Rodriguez, Sally Samuel, Dr. David Sokol, and Dr Shirnett Williamson.
In the PINK is a unique event that celebrates the strength, beauty and spirit of those diagnosed with breast cancer. It also pays homage to the courage and compassion of their support network during their journey. This year's fashion show featured the hottest fall and winter trends by Lord & Taylor. The clothes and accessories were modeled by breast cancer survivors, along with a chosen member of their support network, which includes family, friends, and medical professionals.
This event is a celebration of those surviving and thriving despite a breast cancer diagnosis. The BCRC relies on the proceeds of this event to continue to do the important work they do with women and families living with breast cancer.. The BCRC takes a comprehensive approach to breast cancer support and education, the BCRC at YWCA Princeton positively impacts the lives of more than 5,000 individuals each year, and helps hundreds of women learn to live with, through, and beyond breast cancer through free support groups, private counseling, a peer support network, lectures, mind/body wellness activities, free wigs & prostheses, a patient assistance fund, resource library, transportation-to-treatment program with their "treatment express" (which was donated by a local onocologist) and more.
The YWCA Princeton is especially grateful for the support of this year's sponsors: Title Sponsor Lord & Taylor, CHEMRES as Spirit Sponsor, an anonymous Courage Sponsor, Compassion Sponsors Capital Health, Hopewell Valley Community Bank, University Medical Center at Princeton, Oasis Spa/Just For You Center, and an anonymous donor. Princeton Radiology has returned as Dessert Sponsor. Several individuals joined this year as Patrons. Inspiration Sponsor Hamilton Jewelers sponsored a special, limited edition pin made in honor of the 10th anniversary of the event
For more than 40 years, the center has been providing free programs designed to help women through the entire breast cancer journey – from diagnosis through treatment, recovery, survivorship, and even recurrence. Their comprehensive approach to breast cancer support and education positively impacts the lives of more than 5,000 individuals each year, and helps hundreds of women learn to live with, through, and beyond breast cancer.
Their outreach program brings education directly to Mercer County, central New Jersey, and Bucks County. Trained YWCA staff members are available to meet with community organizations, corporations, places of workshop, schools, to talk about breast cancer and teach women to do self-examinations. Presentations are tailored to the group and may include a workshop to identify women who quality for free breast health services
Each of the women who attend this event all had a story of triumph. I was given the opportunity to speak with Mrs. Sally DaSilva, a breast cancer survivor. In January 2013 she was playing with her son, Vincent II. He accidently hit his head on her breast area. Several days after this happed, Sally was still in pain. She went to the doctor only to discover she had a mass/lump in that very breast. Sally was only 38 years old, too young for a mammogram according to all the "rules". She went for a mammogram and that is when as Sally puts it, "She started a new normal." Just one week prior to her diagnosis, Sally's husband's mother had passed away. Sally carried this burden and did not tell her husband right away, due to the death of his Mom. She lost another relative shortly after that as well. Her family embraced her once she told them and have been her support and strength through the years. Her son saved her life.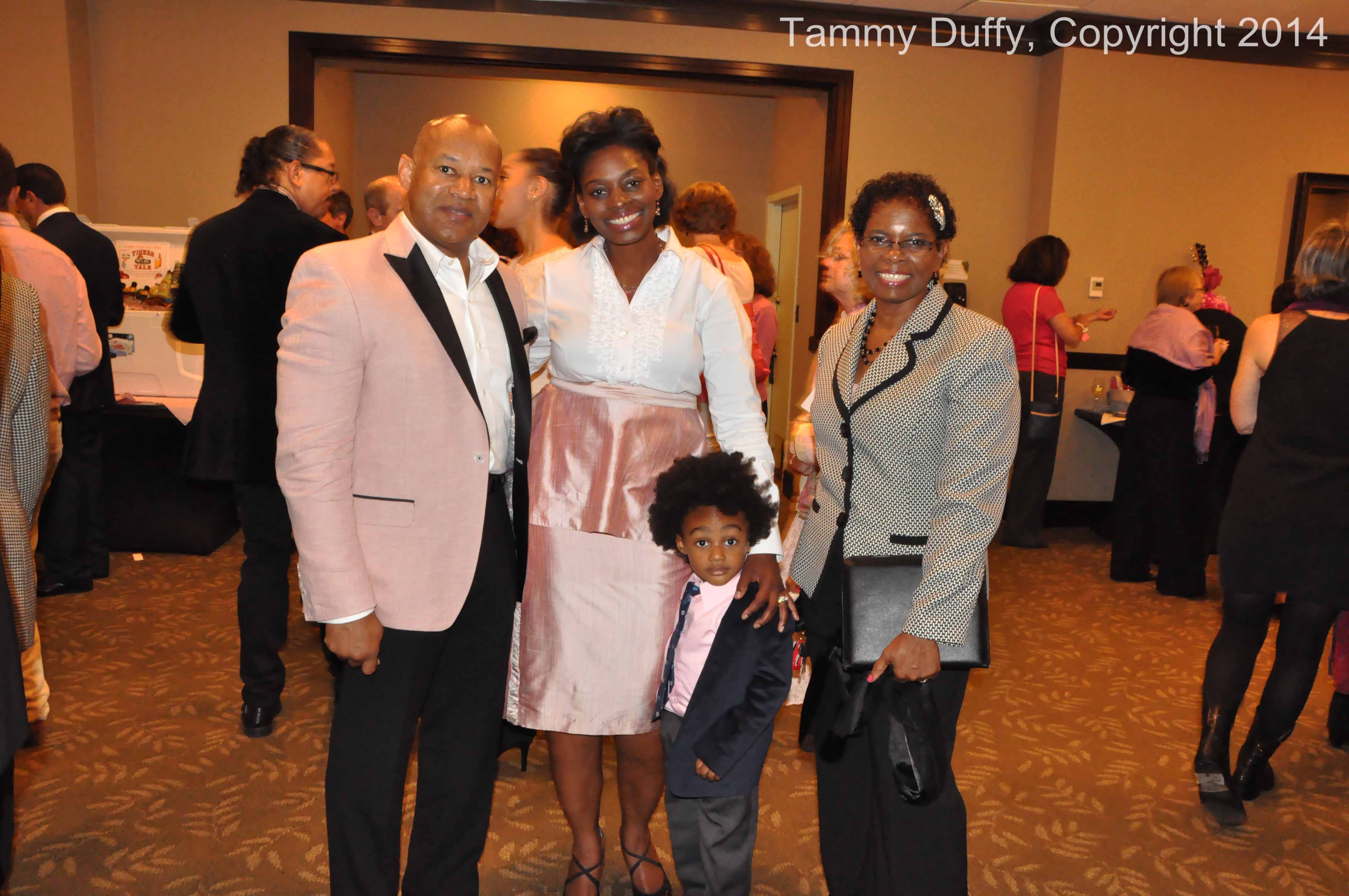 Vincent DaSilva, Sally DaSilva, Vincent DaSilva, II, and Marilyn Samuel
I will repeat something I said in the beginning of this article. This is a disease that does not discriminate. It sees no color, it sees no race its sees no age. It can afflict anyone, women and men. Make sure those you love get their mammograms and stay alert to changes in their breasts. As women we do not want to ask for help, it is viewed as a sign of weakness. We go through the toughest things in life alone sometimes. The women in our towns do not have to go through their breast cancer alone. They can reach out to the Breast Cancer Resource Center in Princeton and get loving support through their journey with this disease. Reach out to them, these ladies are doing amazing things for other women.
VISIT DUFFY's Cultural COUTURE FACEBOOK PAGE TO SEE PHOTOS FROM THE EVENT. CLICK ON THE LINK BELOW
https://www.facebook.com/Duffyculturalcourture
Posted by tammyduffy at 7:07 AM EDT
Updated: Saturday, 11 October 2014 11:24 AM EDT