1800PetMeds Really Does Love Our Pets
1800PetMeds Really Does Love Our Pets
By Tammy Duffy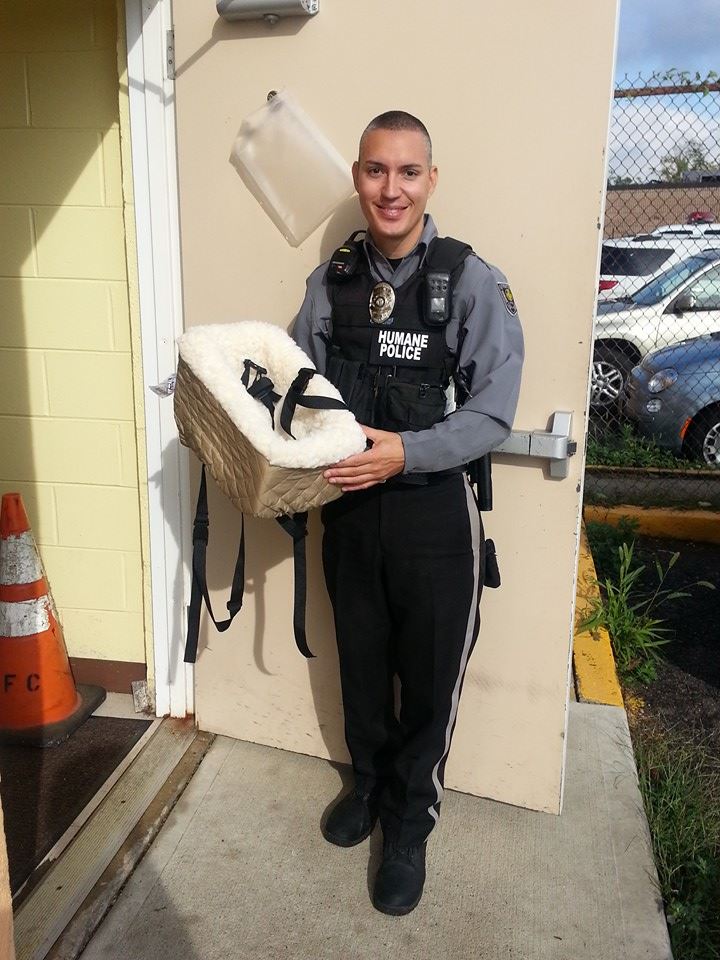 Photo by Duffy: Officer Jose Munoz, Trenton Humane Law Enforecement Officer holding the donated carseat from 1800PetMEds
As a responsible pet owner we must be diligent with our pets and obtain their vaccines, feeding them proper nourishment, getting them spayed or neutered, giving them tick repellent and chewables for heartworm,etc These are the essentials.
In NJ I was told there is a law that was passed that requires pets to be restraint while riding in your vehicles. If they are roaming around the car or in your lap, you can get a ticket from what I am told.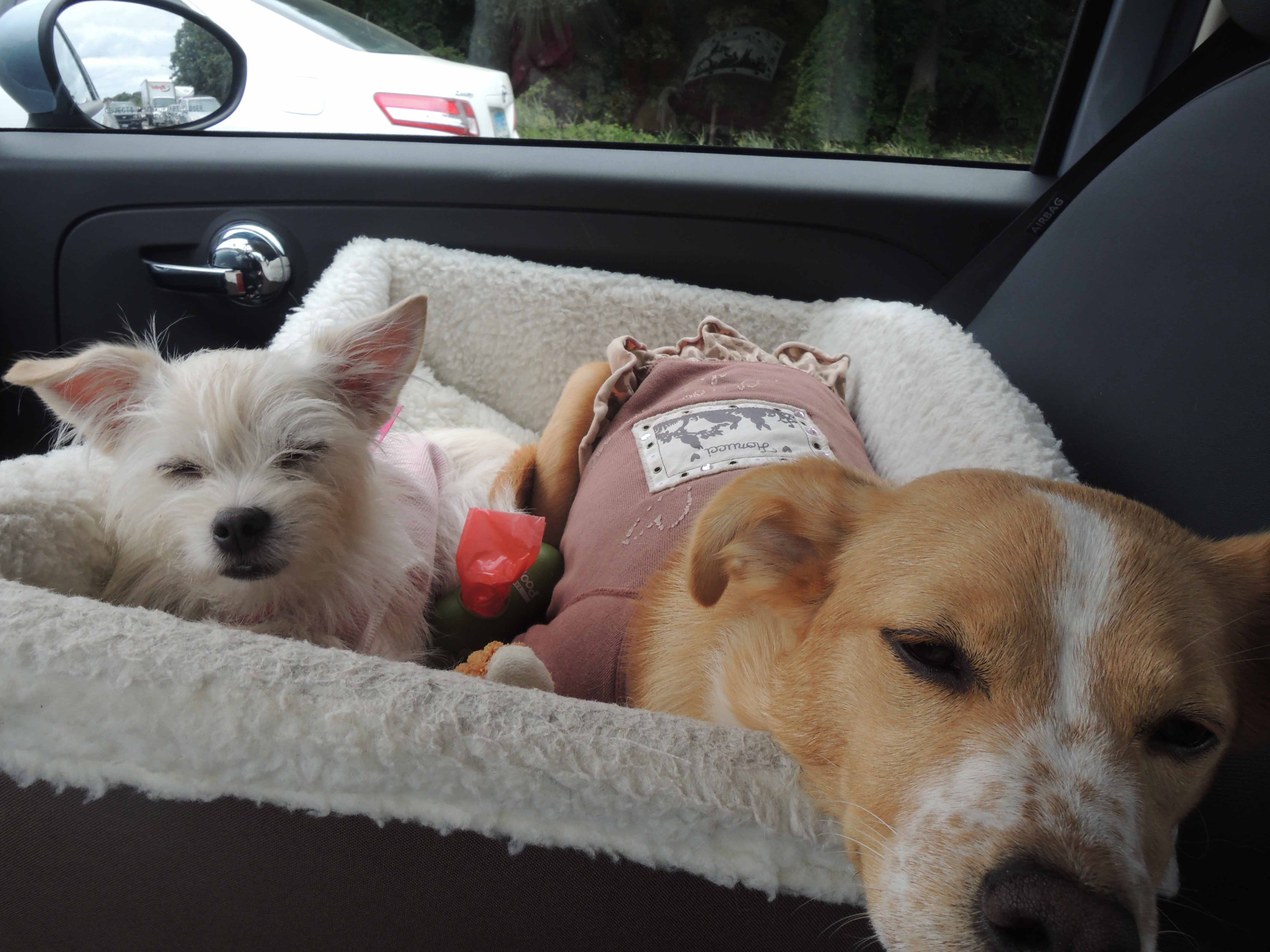 I would consider myself a very responsible pet owner. Some would argue and say, I am over the top with my furry kids. In the past, I have used the web site, 1800Pet Meds to obtain Frontline, Heartguard and a variety of pet needs for my furry kids. They are quite efficient. Today, 1800PetMeds did something else great, besides keeping my kids healthy.
Recently, I purchased a new car seat for my newest little rescue dog, Ana. She is a pint size 5 pound Westie/Yorkie Mix. Her other rescude sister, Sophia is 45 pounds.
I received the new car seat over the weekend and found that it was too small for my little Ana, even at 5 pounds. So, I finally called 1800PetMeds today and said, "I am sorry I bought the wrong size can I return this for a credit?" I did not use it, upon opening it found the carseat too small. Their response stunned me. They said," We will give you a credit, but we would like for you to donate the carrier to a dog shelter." I gasped and said," WOW! This is so nice! I will definitely do that. I am so happy to see that they asked me to donate the carrier. It's a very nice carrier. The cost was $48.00 for the XSmall car seat. It is lined with lovely soft cushions and fleece. A really comfortable seat.
I had a free moment so I went to the Trenton Animal Shelter on my way home and took the carseat there. I knocked on the door and was greeted by the nicest person, Officer Jose Munoz, Humane Police Officer. Jose is a 15 year veteran at the animal shelter and was so thankful and grateful for the donation of the car seat. The animal shelter in Trenton has a noble job in the community. Officer Jose has been working at the shelter for over 15 years. His dedication to the animals in the city of Trenton deserves a reward.
The Trenton Division of Health provides the community with services that enhance the humane care of animals in the City of Trenton. The mission of the Bureau is to educate and promote a better quality of care for all animals in Trenton, being mindful of the need to protect the citizens of the city in accordance to the state and local laws and ordinances. Adoptable animals from TAS can be viewed online through TAS.Petfinder.com website, featuring photographs and a description of the animal.
TAS also features adoptable animals every Sunday at PetSmart in Langhorne, Pennsylvania between the hours of 12:00 noon – 3:00 pm.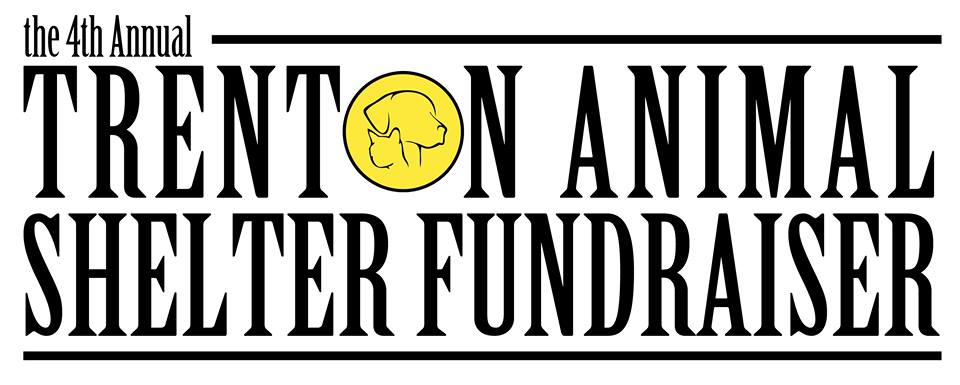 There will also be a fundraiser, November 2, 2014 from 2-6pm at RHO Waterfront. Rho is located at 50 Riverview Plaza in Trenton, NJ.
This fundraiser will be benefiting the homeless pets of the Trenton Animal Shelter. This event will featuring food, ,music, vendors, and much much more. Please come out and help us raise money to help the homeless pets of the Trenton Animal Shelter
Posted by tammyduffy at 3:29 PM EDT
Updated: Thursday, 16 October 2014 3:33 PM EDT