Poverty in Hamilton Stifles Any Chance For Real Economic Development
Topic: COMMUNITY INTEREST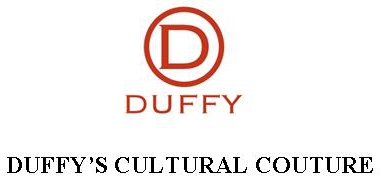 Poverty in Hamilton Stifles Any Chance For Real Economic Development
The Webster's dictionary definition of Poverty is, a general scarcity, dearth, or the state of one who lacks a certain amount of material possessions or money. It is a multifaceted concept, which includes social, economic, and political elements.
The nation's official poverty rate in 2014 was 14.8 percent, (US Census bureau) which means there were 46.7 million people in poverty. Median household income in the United States in 2014 was $53,657, not statistically different in real terms from the 2013 median income.
About 21,000 people die every day of hunger or hunger-related causes, according to the United Nations. This is one person every four seconds, as you can see on this display. Sadly, it is children who die most often. There are homeless, hungry and poverty stricken residents in Hamilton, Mercer County.
Yet, there is plenty of food in the world for everyone. The problem is that hungry people are trapped in severe poverty. They lack the money to buy enough food to nourish themselves. Being constantly malnourished, they become weaker and often sick. This makes them increasingly less able to work, which then makes them even poorer and hungrier. This downward spiral often continues until death for them and their families. This also is an economic drain on communities when community health spirals in the wrong direction.
Fifty years ago, President Lyndon B. Johnson made a move that was unprecedented at the time and remains unmatched by succeeding administrations. He announced a War on Poverty, saying that its "chief weapons" would be "better schools, and better health, and better homes, and better training, and better job opportunities."
So, starting in 1964 and for almost a decade, the federal government poured at least some of its resources in the direction they should have been going all along: toward those who were most in need. Longstanding programs like Head Start, Legal Services, and the Job Corps were created. Medicaid was established. Poverty among seniors was significantly reduced by improvements in Social Security.
Johnson seemed to have established the principle that it is the responsibility of government to intervene on behalf of the disadvantaged and deprived. But there was never enough money for the fight against poverty, and Johnson found himself increasingly distracted by another and deadlier war—the one in Vietnam. Although underfunded, the War on Poverty still managed to provoke an intense backlash from conservative intellectuals and politicians.
For most women in poverty, in both good times and bad, the shortage of money arises largely from inadequate wages. Lets look at jobs as a waitress, nursing-home aide, hotel housekeeper, Wal-Mart associate, or a maid with a house-cleaning service, which are entry level jobs. I did not choose these jobs because they were low-paying. I chose them because these are the entry-level jobs most readily available to the residents of Hamilton township.
What you will discover is that in many ways, these jobs are a trap: They pay so little that you cannot accumulate even a couple of hundred dollars to help you make the transition to a better-paying job. They often give you no control over your work schedule, making it impossible to arrange for child care or take a second job. And in many of these jobs, even young women soon begin to experience the physical deterioration—especially knee and back problems—that can bring a painful end to their work life.
It is actually more expensive to be poor than not poor. If you can't afford the first month's rent and security deposit you need in order to rent an apartment, you may get stuck in an overpriced residential motel. If you don't have a kitchen or even a refrigerator and microwave, you will find yourself falling back on convenience store food, which—in addition to its nutritional deficits—is also alarmingly overpriced. If you need a loan, as most poor people eventually do, you will end up paying an interest rate many times more than what a more affluent borrower would be charged. To be poor—especially with children to support and care for—is a perpetual high-wire act.
The criminalization of poverty has accelerated since the recession. There has been a significant rise in aggravated assaults, burglary, rape and murder in Hamilton. Yet, there is a constant message from the administration that crime is the lowest since 1977. This drives the wrong behavior for those who commit crimes. It sends the message that its okay to come to Hamilton and commit aggravated assault, burglary, etc because we are okay with it. The Mayor of Trenton has a very different strategy. He flat out tells the criminals we will catch you, you will go to jail.
I recently watched a Trenton police officer who was part of the bicycle detail in the city. I watched her in her police vest ride her police bicycle near the Trenton train station. All of the motorists were very aware of her. The people on the street walking were also very aware of her presence. She said not one word, just road her bike and looked everywhere. One would have thought she was in the popemobile. People slowed up, people drove very carefully around her. She had a commanding presence on that street. This strategy used by the city of Trenton is excellent and should be duplicated in surrounding areas.
Most private-sector employers offer no sick days, and many will fire a person who misses a day of work, even to stay home with a sick child. A nonfunctioning car can also mean lost pay and sudden expenses. A broken headlight invites a ticket, plus a fine greater than the cost of a new headlight, and possible court costs. If a creditor decides to get nasty, a court summons may be issued, often leading to an arrest warrant. No amount of training in financial literacy can prepare someone for such exigencies—or make up for an income that is impossibly low to start with. Instead of treating low-wage mothers as the struggling heroines they are, our political culture still tends to view them as miscreants and contributors to the "cycle of poverty."
If anything, the criminalization of poverty has accelerated since the recession, with growing numbers of states drug testing applicants for temporary assistance, imposing steep fines for school truancy, and imprisoning people for debt. Such measures constitute a cruel inversion of the Johnson-era principle that it is the responsibility of government to extend a helping hand to the poor. Sadly, this has become the means by which the wealthiest country in the world manages to remain complacent in the face of alarmingly high levels of poverty: by continuing to blame poverty not on the economy or inadequate social supports, but on the poor themselves.
It's time to revive the notion of a collective national responsibility to the poorest among us, who are disproportionately women and especially women of color. Until that happens, we need to wake up to the fact that the underpaid women who clean your homes and offices, prepare and serve our meals, and care for our elderly—earning wages that do not provide enough to live on—are the true philanthropists of our society. Minimum-wage jobs are physically demanding, have unpredictable schedules, and pay so meagerly that workers can't save up enough to move on.
In 2012, the developer, Development LLC of Elkins Park,PA submitted plans to build a Walmart in Hamilton. This was part of a plan to revitalize the abandoned Suburban Plaza. This property has been 98% vacant for more than a decade.
One main part of this plan is to build a new Walmart with a drive-thru pharmacy can be built. The township of Hamilton already has a large Walmart. Do they need more? The Hamilton administration and Walmart think so. Its interesting what one finds when you review the campaign contributions of candidates as it pertains to Walmart, makes for an interesting read.
In Aug 2015, Duffy's Cultural Couture reported on the analysis that the Walmart corporation does to evaluate the placement of their new stores. This is a very interesting read. (see link below)
http://www.tammyduffy.com/ARTFASHION/index.blog/2355923/super-walmarts-and-their-impact-on-poverty/
During the submission process, there were comments made by the developer promising this new development could create an estimated 350 ongoing jobs, in addition to jobs related to demolition and construction. What is the salary of these jobs? Is the Hamilton township administration at all concerned about that?
At that time, the townships Director of Economic Development said, "This is the first of what we believe will be several, exciting economic development announcements that will be made this summer," said Hamilton Director of Economic Development Michael Angarone. "Our economic development and revitalization efforts have targeted long-vacant or underutilized properties; and we are beginning to see positive results, such as with 'The Court at Hamilton,' after months, and in some cases, even years of hard-work and focus."
There was an additional comment made in an Aug 2015 issue of the Hamilton Community gazette by Mayor Yaede. She said, " This component (meaning the Super Walmart), will not just help fill a food desert, but build on the economy of our residents." She continues to say," It will bring food access to portions of the town that previously lacked access to food."
There has been a rapid increase in the number of residents living in poverty in Hamilton, Mercer County. This rural poverty has a direct effect on a towns ability to succeed. It effects the health outcomes and well being of its residents. This also significantly limits economic development for companies with more than Walmart salaries to want to come to Hamilton to establish their businesses.
Nearly one million people live in poverty in New Jersey, an increase of just short of 250,000 people in the past 10 years, according to 2014 Census data. The rate of state residents living in poverty dropped slightly between 2013 and 2014, from 11.4 percent to 11.1 percent, though an estimated 973,000 people live below the federal poverty line. However, this is not what is happening in Mercer county, specifically Hamilton township.
In the past decade, the poverty rate in New Jersey has jumped from 8.7 percent to 11.1 percent, according to the Census data. There were about 739,000 New Jersey residents living in poverty in 2005.
Mercer County, for example, jumped from a poverty rate of 8.5 percent in 2005 to more than 11.9 percent of residents living in poverty in 2014.
New Jersey County Poverty Rates: Then & Now
| | | | |
| --- | --- | --- | --- |
| Counties | 2005 | 2009 | 2014 |
| Atlantic | 8.9% | 10.8% | 15.5% |
| Bergen | 5.5% | 6.6% | 7.7% |
| Burlington | 4.6% | 5.8% | 7.1% |
| Camden | 12.4% | 11.3% | 13.1% |
| Cape May | 7.4% | 10.0% | 13.5% |
| Cumberland | 12.6% | 16.0% | 19.8% |
| Essex | 14.7% | 14.5% | 16.8% |
| Gloucester | 6.7% | 8.0% | 8.0% |
| Hudson | 16.5% | 14.5% | 17.8% |
| Hunterdon | 1.4% | 4.8% | 4.7% |
| Mercer | 8.5% | 11.1% | 11.9% |
| Middlesex | 7.8% | 8.1% | 8.2% |
| Monmouth | 6.0% | 6.9% | 8.2% |
| Morris | 2.9% | 3.3% | 4.7% |
Poverty Levels Hamilton Twp. Mercer County New Jersey Population Below Poverty: Hamilton Township

Residents with income below the poverty level in 2013:
| | |
| --- | --- |
| Hamilton Square: | 8.6% |
| Whole state: | 8.5% |

Residents with income below 50% of the poverty level in 2013:
| | |
| --- | --- |
| Hamilton Square: | 4.3% |
| Whole state: | 4.2% |
In 2014, the poverty level is now 6.0% Hamilton.

Renting rate in this place among poor and not poor residents:
| | |
| --- | --- |
| Residents below poverty level: | 70.5% |
| Residents above poverty level: | 29.4% |
Source: http://www.city-data.com/poverty/poverty-Hamilton-Square-New-Jersey.html#ixzz3rZRAlqGS
There is a direct correlation between education and poverty. Mercer County alone has six colleges or universities. Focus group members and interviewees additionally shared that, beyond formal institutions, there are substantial opportunities for continued learning through community educational and cultural events, many of which are free.
However, while quality education was seen as a tremendous asset in the region, several respondents reported that not everyone has equal access. They commented that poorer communities lack basic supplies and poorer families in more affluent school districts cannot afford some things, such as tutors, needed to succeed in school. Several parent and youth focus group participants remarked that the system works well for "super achievers" or those "who know how to play the system", but may be less effective for others. In contrast to the rest of the region, Trenton schools were reported to be poor; as one focus group member from a social service agency commented, "there are kids [in Trenton] that want to learn, and the community fails them."
Quantitative results show high educational attainment among Mercer County's adults ages 25 years or older, although some variation across municipalities. While the overall proportion of the Mercer County adult population with a college degree or more is higher than the state as a whole (38.2% vs. 34.6%), this figure varies by municipality. For communities such a West Windsor, Princeton Borough, Princeton Township, and Pennington, more than 70% of adult residents have a college degree or higher, whereas these rates are much lower in other communities such as Hamilton (26.0%) and Trenton (11.0%).
How many times have you been to a store in Hamilton and the kid behind the counter cannot count your change. They are lost in the worlds of math and science. This is clearly evident in their national test scores as well. The decrease in high school graduation status in some of the towns high schools, also speaks volumes.
GRADUATION RATES IN HAMILTON MERCER COUNTY
| | | | | | | |
| --- | --- | --- | --- | --- | --- | --- |
| COUNTY_NAME | DISTRICT_NAME | SCHOOL_NAME | 2014 | 2013 | 2012 | 2011 |
| MERCER | HAMILTON TWP | HAMILTON NORTH-NOTTINGHAM | 87.50% | 85.30% | 86.60% | 86.90% |
| MERCER | HAMILTON TWP | HAMILTON WEST-WATSON | 88.70% | 85.80% | 85.20% | 90.80% |
| MERCER | HAMILTON TWP | HAMILTON EAST - STEINERT | 94.20% | 93.50% | 92.80% | 95.20% |
Source: http://www.state.nj.us/education/data/grate/
Currently today only 35% of students in NJ go to college according to the US Census. In Mercer County it is 38% in Hamilton only 26% have degrees.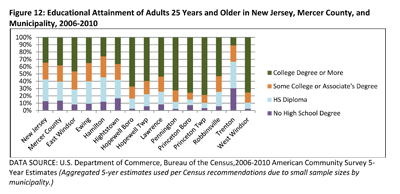 Broad economic stability, competitive markets, and public investment in physical and social infrastructure are widely recognized as important requirements for achieving sustained economic growth and a reduction in rural poverty. In addition, because the rural poor's links to the economy vary considerably, public policy should focus on issues such as their access to land and credit, education and health care, support services, and entitlements to food through well-designed public works programs and other transfer mechanisms. Upon reviewing the Hamilton township Master plan, we found that there nothing focused on optimzing poverty. The plan that is on the townships website is actually the plan developed by the Hamilton Mayor John Bencivengo. He was convicted of accepting $12,400 in bribes from a health insurance broker in exchange for his influence over a lucrative school board contract. That is not a good sign for the town.
The links between poverty, economic growth, and income distribution have been studied quite extensively in recent literature on economic development. Absolute poverty can be alleviated if at least two conditions are met: economic growth must occur—or mean income must rise—on a sustained basis; and economic growth must be neutral with respect to income distribution or reduce income inequality.
Generally, poverty cannot be reduced if economic growth does not occur. In fact, the persistent poverty of a substantial portion of the population can dampen the prospects for economic growth. Also, the initial distribution of income (and wealth) can greatly affect the prospects for growth and alleviation of mass poverty. Substantial evidence suggests that a highly unequal distribution of income is not conducive to either economic growth or poverty reduction. Experience has shown that if towns put in place incentive structures and complementary investments to ensure that better health and education lead to higher incomes, the poor will benefit doubly through increased current consumption and higher future incomes.
The pattern and stability of economic growth also matter. On the one hand, traditional capital-intensive, import-substituting, and urban-biased growth—induced by government policies on pricing, trade, and public expenditure—has generally not helped alleviate poverty. On the other hand, agricultural growth—where there is a low concentration of land ownership and labor-intensive technologies are used—has almost always helped reduce poverty. Finally, sharp drops in economic growth—resulting from shocks and economic adjustments—may increase the incidence of poverty. Even when growth resumes, the incidence of poverty may not improve if inequality has been worsened by the crisis.
While Mercer County is an area of stark contrasts by income with both very wealthy and much less affluent municipalities, pockets of residents struggling during the economic recession can be found throughout the region. New Jersey has many strengths, and Mercer County is among one of the most resourced communities. Residents can point to expensive housing and the large number of parks and public tennis courts, basketball courts, skating rinks, and ball fields in the region. Yet, while the communities of Hopewell, Pennington and Princeton were singled out for their affluence, not all communities or community members have high incomes. Communities immediately outside Trenton, such as Hamilton and Ewing, are described as more blue collar and middle class.
Overall, however, Mercer County ranks 9th for median household income among NJ's 21 counties. According to the 2006-2010 U.S. Census American Community Survey, household median income in Mercer County was about $1,400 higher than that for New Jersey as a whole which was almost $18,000 higher than for the US as a whole. Six Mercer County communities had a median household income of greater than $100,000, with the highest in West Windsor ($137,625) and Hopewell Township ($132,813). The towns of Hamilton ($72,026), Ewing ($69,716), and Hightstown ($66,250) had among the lowest median household incomes in Mercer County. Trenton's median household income in 2010 was $36,601, far lower than that of Mercer County and New Jersey.
Rising poverty among the elderly and vulnerable was particularly noted as a concern. Seniors have difficulties with living on fixed incomes as costs for housing, health care, and food rise. A comment by a Hamilton senior was, "people here might make decisions like paying their taxes so they can stay and have a place to live, rather than paying for their prescriptions."
There are also challenges as it pertains to employment and the ability to access services, particularly among undocumented workers. There as a recent initiative by that Hamilton administration to remove the ability for Hamilton senior residents to get free permits. Every penny counts for Mercer County seniors. They wait till the last minute to make repairs to their homes. The Mayors initiative to make seniors pay for their permits was disheartening for many. Many are already living in poverty, or fixed incomes, this did not gone over well with the senior community.
As elsewhere, the economic downturn has been felt in Mercer County. The rising unemployment, small business closures, high taxes, rising gasoline prices, and few job prospects for new graduates as economic concerns for the region. There are many Hamilton students who attend college, but never return home. There are no jobs that pay what they need in their home town.
There are multiple ways this changing economic picture has had a negative impact on communities and the individual residents of the town. It is reported that long-standing residents have been forced to move out of the region, individual and family stress has increased, and a growing number of people now lack health insurance or the ability pay for health care. Stakeholders working with disadvantaged groups (e.g., veterans, minorities, disabled) pointed to the lack of employment opportunities, struggles of minimum wage jobs, and the growing economic stresses for their constituencies.
There are many families in the region have experienced a decline in their standards of living as previously high-wage professionals have become unemployed or now work part-time or as consultants with less pay and no benefits. While not poverty in the true economic sense, respondents stated that these families experience hardship and substantial stress as they see their standards of living decline. One resident explained, "I have heard stories from people about losing their jobs…and they are used to living a certain way and are expected to be living a certain way but cannot do that any longer." This situation has many implications for communities. Some reported less volunteerism and involvement in civic and social service events, as typically active residents struggle themselves in the declining economy. As one focus group member shared, "these people have helped to build this community, but now they do not have the resources anymore."
Numerous characteristics of a country's economy and society, as well as some external influences, create and perpetuate rural poverty: political instability and civil strife.
The attitude of local politicians is also important. There are three possible strategies for local politicians seeking re-election. The minimalist is to limit taxation by giving away the tax base through exemptions to gain support. This has the great advantage that it is easy to implement. An alternative is to use the municipality as a source of direct patronage in term of employment and as a means of delivering projects to supporters. The final model is to gain support through the general development of the local economy. Unfortunately, the experience of small and medium towns has often highlighted the first case where support is gained through giving away the tax base.
There are local municipalities in Ghana, Sub-Saharan Africa and the Philippines that are making strides to move their towns into the right direction. Maybe the administration of Hamilton can research what is happening in other towns and countries so they can make a positive impact in their community. When Walmart becomes a towns major employer, that is not a good sign.
When a municipality adopts a laissez faire approach towards development, poverty will continue to rise. Is Hamilton's leaders reading their own document? (see link)
http://www.hamiltonnj.com/filestorage/228428/229551/229558/Adopted_Master_Plan.pdf
"The key to Hamilton's economic prosperity lies in its strategic advantages: central location within a populous state, an educated workforce, a higher than median income residential base, a superior regional transportation network, a high quality of life offered to its residents and the availability of convenient public and private services." (source: page 130)
Is the township administration really looking at what is happening in their own town? There is a playground literally across the street from the municipal building where they all work, that since the first day of school this year, the playground is closed. A vast majority of the playgrounds are still closed with no date when they will al reopen. (There are also municipal parks closed due to this same issue. How did they miss what was going on right outside their own windows?
Another paragraph from the master plan....
"The Township has a history of promoting economic development opportunities. The Township routinely works cooperatively with organizations whose mission is consistent with the Township's economic development goals, such as the Hamilton Partnership and the Chamber of Commerce. Additionally, the Hamilton Township Economic Development Advisory Commission plays a positive role in advancing economic development efforts."
Every year the townships Economic Development board has a dinner that gives out awards to local businesses in Hamilton. Three years ago the net loss of that event was $500. Two years ago the net loss from the event was $1500. It would have been a $3000, but one of the local banks coughed up $1500 at the last minute as a donation. They should not be losing money on these events.
The Director of Economic Development for the township is the township liaison for this board. During the planning of this dinner they did a postcard mailing, a "save the date" for the event. They printed several thousand cards to mail to residents and businesses. It was decided to use an oversized card due to the fact the township required numerous amounts of information on the card.
One of the board members was coordinating with the ARC to do the mailing for the postcards. It would have been cheaper than sending it out via the township. They were doing it as a bulk mail and it would give the children at the Arc a cool project to work on.
However, the township demanded that the cards be mailed by the township. So the township mailed the cards. In a few days there was slip in the PO BOX for the economic board at the post office to pick up a large package. Unfortunately, every single card got returned.The township director and assistant did not use the correct postage for an oversize card. They used the rate for a regular size card. So this cost more money to send the cards out with the correct postage.
This level of dysfunction is epic in the Hamilton administration. There needs to be a serious revision to the way economic development is managed in Hamilton. The residents deserve better. The open door policy the mayor touts is maddening. Her door is not open. It is locked so tight it might as well be a vault. The residents complain about her complete lack of response as well as the complete lack of response of her directors. Again, the residents deserve better.
Posted by tammyduffy at 12:38 PM EST
Updated: Sunday, 15 November 2015 7:20 PM EST