Morale Low In Hamilton Costing Taxpayers
Topic: COMMUNITY INTEREST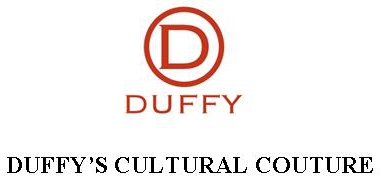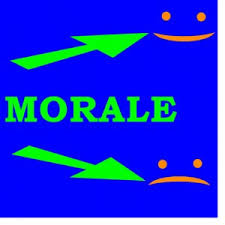 Morale Low In Hamilton Costing Taxpayers
By Tammy Duffy
In December 2013, Kelly Yaede was sworn in as Mayor of Hamilton by Senator Jennifer Beck. On that day, Mayor Yaede pledged to a crowd over 100 supporters that she was "aware of the responsibilities" of the office and ready to take them on.
"When facing any challenges or setbacks, my pledge to you is that I will not sugarcoat the realities that we face," Yaede said. "I will not push off the problems of today and I will not shortchange the investments that we must make in order to provide the same quality of life and the same opportunities to proud Hamiltonians," she said.
Did she live up to her pledge? No, things have been sugarcoated so much in Hamilton, the town is suffering from severe tooth decay. Decaying infrastructure, decaying schools and decaying school and municipal playgrounds, etc are evident in Hamilton.
As we approach November 3rd, it is important that the residents of Hamilton get out and vote. I spent time this weekend going door to door reminding people to vote on Tuesday. I was happy to see that the doors I knocked on 90% of the people intended to vote. One can only hope we see all neighborhoods demonstrating the same.
We got to speak to a first time voter in Hamilton who's major concern was," I want Hamilton to be a safe place for my 2 year old sister. A place where I can bring up my family. I am concerned with this." This first time voter was only 18 years old. He was wise beyond his years. An 18 year old young man can see through the propaganda the media and town's leadership are feeding its residents.
What are we voting for? Why has this voting right given to us by some very brave Americans?
We have all gotten the political propaganda mailed to us, placed on our porch, doors and in some cases in my mailbox without a postmark (when we all know that is not allowed my dear republicans) What choice we make on Tuesday is a personal choice. It may be made due to a party alliance or what we believe in our hearts to be the right person for the job. The residents of Hamilton need to go and make their choice on November 3rd.
During my volunteer efforts this weekend I got to speak to some current Hamilton township employees. They shared with me that the morale is at an all time low in the Public Works Department and elsewhere in the township. The people who work within Public Works hate (this was their word, hate) going to work. The morale is at an all time low due to the current administration they said.
They also shared with me that at the senior center the employees there have not been given a raise in three years. Yet, the mayor and her directors have all gotten raises. They went on to state that the mayor comes to every event at the senior center. The speech she gives is the same each time she visits. The seniors at the center have memorized it and mouth the words as if to be at a Brittney Spears concert, lip synching the repetitive words of their town leader. During these visits Mayor Yaede never acknowledges her own township staff according to the township employees. She never thanks them, she completely ignores their presence. The township employees find this demoralizing.
While more traditional managers tend to see low morale as intangible, its importance and impact on profits, productivity and financial competitiveness are measurable and affect organizational objectives. The Gallup Organization estimated that there are 22 million actively disengaged employees costing the economy as much as $350 billion dollars per year in lost productivity including absenteeism, illness and other low morale issues.
Less engaged teams are less productive, less customer-focused and prone to withdrawing their efforts and adopting counterproductive behavior. This occurs when management is unclear about expectations, employees have not been effectively trained or do not feel a sense of ownership over their work. Low morale causes employees to lose interest in going the extra mile, especially when they do not feel valued by managers or care about the projects assigned. They do not trust their leaders. They see directors who are not allowed to have paying jobs outside of their township roles, holding other jobs as well. The employees in Hamilton are demoralized and have lost trust and faith in the administration. They see directors carrying on via social media inappropriately, when clearly the township policies forbid it. There are no reprecussions to the directors who do this. It just sinks morale even lower. The directors should be setting an example.
Low morale can in fact be controlled. Leaders must possess the vision and understanding of their employees' potential and their core work processes. They must ensure employees are being effectively utilized through job enrichment. It includes understanding employees' abilities and ensuring jobs provide a challenge to utilize their full capacity, recognizing achievement and giving employees an opportunity to grow and learn new things.
Leaders/managers also need to create a culture of trust as they can shape and influence, through role modeling, the way resources are allocated, how employees are rewarded, and the criteria used for recruitment, promotions, and terminations. A climate of trust exists in organizations when managers do what they say they are going to do and are consistent in their actions. Managers can earn trust and improve employee morale by being accessible, authentic and fostering openness.
Public service is not glamorous work, its not supposed to be. It is a job where you are in the trenches everyday, serving your community.
Many public servants, and Hamilton officials, have turn this calling into a double-dipping greed festival. They have found a loophole in the law that in their mind justifies their double dipping ways.
There are hundreds of state employees and Hamilton township employees simultaneously collecting high salaries and retirement pay. They are playing with the N.J. pension system.
Senator Jennifer Beck is on a mission to change this. She says,"Legal or not, it's an outrage, and a slap in the face to every taxpayer in the state. Retirement income should not be collected until you're not working anymore – that's the premise of a pension – and the fact that public employees exploit it is unconscionable. Worst of all, they brazenly brag about it."
Senator Jennifer Beck of N.J. did the swearing in of office for Mayor Yaede in 2013. The Senator has been actively pursuing a bill that would end N.J. state employees from double dipping.
How would Senator Beck feel if she knew that at the time she swore in Mayor Yaede into office, that Yaede was allowing her team to double dip. The townships own business administrator, John Ricci is collecting his $117,000 a year salary on top of a $65,000 a year pension from the township. This has been going on for years.
As residents of Hamilton how does that make you feel? Would we not all love to get a salary and our pensions simultaneously? How may other township employees are doing this? Why is Mayor Yaede condoning this behavior? If Senator Beck's bill passes, how fast will Mr. Ricci be out of his double dipping ways? This gross abuse or power demonstrated by the Hamilton leadership has to change. This is only one aspect of what is driving the low morale in the township.
These double dippers have no shame. They want to challenge the courts on their double dipping ways. As for those pensioners who think about challenging it in court, they'll have two choices: They can cease their double-dipping voluntarily, or they can prepare for it to be a campaign issue.
The state employees are entitled to their retirement, just as any employee at any company who pays into it. The New Jersey pension deficit continues to grow more and more each year. Is it fair that the state employees who are not double dipping have to make sacrifices due to the utter greed of others? Why are elected officials allowing this to go on?
There have been numerous studies and articles written on how productivity affects a companies bottom line. The Township of Hamilton has a real moral problem. The old saying, "a happy wife makes for a happy life", holds true in business and towns. If your employees are not happy, they see people literally breaking the law and getting away with it, they see this double dipping, it drives the wrong behaviors. These wrong behaviors cost the residents of Hamilton. It shows up by way of their ever increasing tax payments, closed playground with costly remediation and many other costly issues. These same employees also are not responsive to residents in their times of need or when they have questions. Why should they respond, no one will follow up and make them follow up and there are no repercussions for not doing so.
Being elected to a public office is a privilege. If you abuse this privilege, break the law, decide that dating a married coworker (which is against the NJ statues) who is a township employee; is a good idea, then come election time, voters have a choice. A choice to be accepting of these bad behaviors or not. They have a choice to be accepting of illegal acts by the destruction of public records with no certification of the destruction of the public records as well.
One can only question how Hamilton townships director of IT and the Municipal clerk have allowed this to go on. (the destruction of public records) Every township employee has the responsibility to ensure that all government records are properly archived and or destroyed appropriately. The interim attorney general is aware of these record destruction issues without certification. What happens next is up to him. The residents of Hamilton can only hope for justice in this matter.
The residents of Hamilton have a choice to be accepting of how the existing leadership has created a demoralizing workplace (according to the employees) for employees. If you are accepting of all of this, you know what to do on Nov 3rd. If you are not, you also know what to do as well on November 3rd.
When a town's leadership is accepting of these types of behaviors it drives the town into the wrong direction. The current administration has touted we have the lowest crime since 1977. This statement is true for the petty crimes occurring in Hamilton. However, if you look at the NJ State police reports for aggravated assault, murder, rape and burglary, the numbers tell a much different story. Do these vicious crimes not matter as it pertains to the residents? Obviously not. Yet, Mayor Yaede had one person stalk her and she has a 24/7 security detail. What about the residents? Do the residents not matter? Many of the runners in the township will not run in Veteran's Park anymore due to the incidents that have occurred. I personally have been harassed, grabbed and bothered by suspicious people in the park. I have chosen to stay out of the park for this reason.
It appears from the administrations communications on crime that they want to minimize what is really happening in Hamilton. This drives the wrong behavior for criminals as well. Are we seeing this increase in vicious crime because criminals know they can get away with things in Hamilton? You decide.
In a recent Hamilton Post story, an interview of the candidates, Mayor Yaede said, "I stand behind calling Hamilton the Big H." How can anyone, especially in Hamilton who has the highest deployments of Narcan in the county, make this statement. The big H is the street name for heroin as we all know. The mayor has been educated on this fact many months ago, when she was completely oblivious to this fact, and she continues to want to name the town "The Big H". It is incomprehensible that the Mayor of Hamilton continues to make this statement. It is a smack in the face to every person and family battling heroin addictions or who have lost a loved one to this epidemic. There was yet another heroin death to a Hamiltonian this past week.
Public officials must lead, rally their teams every day, be honest, be responsive to residents, and not abuse their power. When they forget and ignore these attributes, it's time for change.
Vote on November 3rd, make your decision based on facts, do your research and choose wisely.
Posted by tammyduffy at 7:23 PM EDT
Updated: Monday, 2 November 2015 3:42 AM EST