MoMA CELEBRATES ITALIAN CINEMA IN DECEMBER WITH A RETROSPECTIVE OF FILMMAKER ANTONIO PIETRANGELI, WITH LUCE CINECITTÁ, AND THE BEST OF CONTEMPORARY FILMMAKING IN ITALY FROM RAI CINEMA
Topic: ART NEWS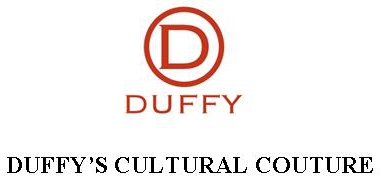 MoMA CELEBRATES ITALIAN CINEMA IN DECEMBER WITH A RETROSPECTIVE OF FILMMAKER ANTONIO PIETRANGELI, WITH LUCE CINECITTÁ, AND THE BEST OF CONTEMPORARY FILMMAKING IN ITALY FROM RAI CINEMA
The Museum of Modern Art celebrates Italian cinema with two film series in December: Antonio Pietrangeli: A Retrospective (December 3–18, 2015), with long-term partner Luce Cinecittà, and Italian Film, 21st-Century Style: A Tribute to Rai Cinema (December 4–18, 2015). Exploring the director's career from the early 1950s to the mid- 1960s, Antonio Pietrangeli will feature 11 feature films, from Pietrangeli's best-known work— including the international premiere of the restored version of I Knew Her Well (which will play in New York theaters from February 2016)—to a number of rediscoveries. The nine films screened as part of Italian Film, 21st-Century Style focus on contemporary filmmaking in Italy, spanning the years 2000 to 2015, with all nine films having recently entered MoMA's collection. The series is highlighted by an appearance from director Matteo Garrone, who introduces his film Tale of Tales on December 4.
Antonio Pietrangeli: A Retrospective is presented by MoMA in collaboration with Luce Cinecittà, Rome, and is organized by Dave Kehr, Adjunct Curator, Department of Film, MoMA, and Camilla Cormanni and Paola Ruggiero, Luce Cinecittà. Italian Film, 21st-Century Style: A Tribute to Rai Cinema is organized by Antonio Monda, Film Professor, New York University, with Rajendra Roy, The Celeste Bartos Chief Curator of Film, MoMA. These exhibitions will also be joined by a one-week presentation of Simone Rapisarda Casanova's The Creation of Meaning, from December 17 to 23, 2015, organized by Joshua Siegel, Curator, Department of Film, MoMA.
Antonio Pietrangeli's accidental death in 1968, at the age of 49, as he was preparing a shot for the film Come, quando, perché?, robbed the Italian cinema of a major talent in his prime. Combining the moral urgency of Neorealism with the satirical eye of commedia all'italiana, Pietrangeli's work is centered on the evolving role of women in Italian society, as ancient traditions began to crumble after the collapse of fascism. From the provincial woman (Irene 2 Galter) working as a maid in Rome in his first film, Il Sole negli occhi (1953), to the bedazzled starlet (Stefania Sandrelli), suddenly elevated from the working class, in his last completed feature, Io la conoscevo bene (1965), Pietrangeli's protagonists experience the promises and perils of a new, ambiguous freedom; the old institutions have been weakened, but no new communities of support have risen to take their place. Progress may demand that the brothels of Rome be closed, but as the four out-of-work prostitutes of Adua e le compagne (led by Simone Signoret) discover, society is still unwilling to allow them to live on their own terms. Trained as a physician, Pietrangeli entered film as an assistant on Luchino Visconti's 1943 Ossessione, and went on to contribute to the screenplays of Visconti's La Terra trema (1948) and Roberto Rossellini's Europa '51 (in which he also appears as a psychiatrist). But as a director, Pietrangeli quickly departed from the strict standards of Neorealism, plunging into the social satire of Lo Scapolo (1955, with Alberto Sordi), and flirting with the postcard romanticism of Souvenir d'Italie (1957) and the supernatural whimsy of Fanstasmi a Roma (1961, with Marcello Mastroianni). But it was with La Visita, in 1963, that Pietrangeli found his signature style, combining a relaxed pace, an anecdotal structure, and an open visual field to create a sense of freedom and possibility, even as that freedom eludes his characters. Had Pietrangeli continued his work, he would doubtlessly have made a crucial contribution to the redefinition of cinema in the late 1960s, but his completed films are more than enough to earn him a prominent position in the history of Italian film. While cinephiles often speak about Italian cinema with nostalgia for past eras, filmmakers working in Italy today are making some of the most impactful, resonant, and awarded movies of this new century. At the heart of many of these films is one studio, Rai Cinema. Celebrating many decades of support for visionary directors, the Rai Cinema catalog is filled with essential titles past and present. With Italian Film, 21st-Century Style: A Tribute to Rai Cinema, MoMA has selected nine films from the past 15 years that give a strong indication that future generations of cinephiles will look back at this era with nostalgia of their own. Because these nine films are also all recent additions to MoMA's collection, it is certain that they will be as beautiful to behold then as they are now.
The films included in the exhibition are Il Racconto dei racconti (Tale of Tales) (2015), directed by Matteo Garrone; Il Mestiere delle armi (The Profession of Arms) (2001), written and directed by Ermanno Olmi; La Stanza Del Figlio (The Son's Room) (2001), directed by Nanni Moretti; Buongiorno, notte (Good Morning, Night) (2003), directed by Marco Bellocchio; Le Chiavi di casa (The Keys to the House) (2004), directed by Gianni Amelio; Gomorra (2008), directed by Matteo Garrone; Terraferma (2011), directed by Emanuele Crialese; Cesare deve morire (Caesar Must Die) (2012), directed by Paolo and Vittorio Taviani; and Sacro GRA (2013), directed by Gianfranco Rosi. 3 RELATED SCREENING: MoMA Presents: Simone Rapisarda Casanova's The Creation of Meaning December 17–23, 2015 The Roy and Niuta Titus Theaters Highlighting one of the most adventurous new filmmakers from Italy, MoMA presents a weeklong theatrical run of Simone Rapisarda Casanova's second documentary-fiction hybrid, winner of the 2014 Locarno Film Festival's Best Emerging Director prize and a major discovery in the 2015 edition of New Directors/New Films.
Though its title arcs toward grand philosophical inquiry, the stirring power of The Creation of Meaning lies in its intimacy of detail and wry political observation. Shot with a painterly Renaissance beauty in Tuscany's remote Apennine mountains, where memories of Nazi massacres and partisan resistance remain vivid, the film centers on Pacifico Pieruccioni, an aging but defiant shepherd whose very livelihood and traditions are threatened by a New European reality of Berlusconi-caliber corruption (hilariously evoked in a profanity-laden radio-talk-show rant) and German land speculation.
Organized by Joshua Siegel, Curator, Department of Film EXHIBITION SCREENING SCHEDULE: Antonio Pietrangeli: A Retrospective Io la conoscevo bene (I Knew Her Well). 1965. Screenplay by Antonio Pietrangeli, Ruggero Maccari, Ettore Scola. With Stefania Sandrelli, Mario Adorf, Jean-Claude Brialy, Nino Manfredi, Ugo Tognazzi. Pietrangeli's best-known film stars the willowy Tuscan actress Stefania Sandrelli, who entered the movies as the 15-year-old winner of a provincial beauty contest, in a tragicomic twist on a story that might well have been her own. As the innocently sexual, minimally ambitious Adriana Astarelli, she's a hairdresser who arrives in Rome as the protégé of a dubious promoter (Nino Manfredi) and finds herself drifting from man to man as she circles the periphery of modeling and show business. Indifferent to her own exploitation, she experiences a measure of material success without understanding what, if anything, she wants from life. 99 min. THU, DEC 3, 8:00 T1; FRI, DEC 18, 4:30
T2 Adua e le compagne (Adua and Her Friends). 1960. Screenplay by Antonio Pietrangeli, Ruggero Maccari, Tullio Pinelli, Ettore Scola. With Simone Signoret, Sandra Milo, Emmanuelle Riva, Marcello Mastroianni. Reluctantly liberated when a reform movement closes the legal brothels of Italy in 1958, four Roman prostitutes (Simone Signoret, Sandra Milo, Emmanuelle Riva, and Gina Rovere) are forced to take their work underground, opening a restaurant on the outskirts of the city that will, under the orders of their shady sponsor (Claudia Gora) serve as a front while they practice their former profession in the rooms upstairs. But the restaurant proves to be a success, and the women find new loves and new happiness—until the sponsor decides that respectability isn't profitable enough. A touching portrait of female friendship and a cutting indictment of social hypocrisy. 106 min. FRI, DEC 4, 7:00 T2; THU, DEC 17, 4:30 T1
La Visita (The Visit). 1963. Screenplay by Antonio Pietrangeli, Gino De Santis, Ruggero Maccari, Ettore Scola. With Sandra Milo, François Périer, Mario Adorf. Adapted from a story by Carlo Cassola (La ragazza di Bube), Pietrangeli's exquisite miniature describes the daylong encounter of two would-be lovers who meet through a lonely-hearts ad. Adolfo (the French performer François Périer) is a fussy Roman bookstore clerk who travels to the Po Valley to meet Pina (Sandra Milo), who works for an agricultural supply firm. Worried 4 that their marriageable days are coming to an end, the two have already decided to fall in love with each other—but first they have to get acquainted. 86 min. SAT, DEC 5, 5:00; WED, DEC 16, 4:30,
T1 Fantasmi a Roma (Ghosts of Rome). 1961. Screenplay by Antonio Pietrangeli, Ennio Flaiano, Ruggero Maccari, Ettore Scola, Sergio Amidei. Cinematography byGiuseppe Rotunno. Music by Nino Rota. With Marcello Mastroianni, Sandra Milo, Eduardo De Filippo, Tino Buazzelli, Vittorio Gassman, Claudio Gora. Pietrangeli's star-studded comic fantasy displays the fine hand of the Roman satirist, playwright, and screenwriter Ennio Flaiano, fresh from the success of La Dolce vita. Life is still sweet for the aging aristocrat Prince Hannibal Roviano (Eduardo De Filippo), although he lives it alone among the ancestral ghosts who haunt the family mansion. But when the prince dies and ownership passes to his dissolute nephew (Marcello Mastroianni, in one of his three roles in the film), the ghosts must intervene to prevent the decaying palace from being turned into a discotheque. Their solution: recruit the ghost of a 16th-century painter (Vittorio Gassman) to whip up a hidden fresco magnificent enough to certify the building as a national treasure. 105 min. SAT, DEC 5, 8:00; SUN, DEC 13, 5:30 T1
Souvenir d'Italie (It Happened in Rome). 1957. Screenplay by Antonio Pietrangeli, Fabio Carpi, Nelo Risi, Dario Fo, Agenore Incrocci, Furio Scarpelli. With June Laverick, Isabelle Coreyu, Ingeborg Schöner, Massimo Girotti, Vittorio De Sica. Filmed in frankly touristic color and widescreen, this international co-production appropriates one of Daryl F. Zanuck's favorite plot devices, interlacing the amorous adventures of three young women thrown together by fate (and quite a team of screenwriters). The three coins in this fountain are the British June Laverick, the German Ingeborg Schöner, and the French Isabelle Corey (the sex bomb of Jean-Pierre Melville's Bob le Flambeur) as tourists experiencing a ravishingly idealized Italy. Their suitors, appropriate and inappropriate, include Massimo Girotti, Vittorio De Sica, Gabriele Ferzetti, and Alberto Sordi. 100 min. SUN, DEC 6, 2:30; FRI, DEC 11, 4:30 T1
Lo Scapolo (The Bachelor). 1955. Screenplay by Antonio Pietrangeli, Ruggero Maccari, Alessandro Continenza, Ettore Scola. With Alberto Sordi, Nino Manfredi, Rossana Podestà, Virna Lisi, Sandra Milo. Pietrangeli's second feature is a classic example of commedia all'italiana, starring the genre's defining figure, Alberto Sordi, as a self-absorbed small businessman who prides himself on his dubious abilities as a ladykiller. But when the specter of loneliness finally looms, his search for a wife quickly turns desperate. 90 min. SUN, DEC 6, 5:30; THU, DEC 10, 4:30 T1
Il Sole negli occhi (Empty Eyes). 1953. Screenplay by Antonio Pietrangeli, Ugo Pirro, Lucio Battistrada, Suso Cecchi D'Amico. With Irene Galter, Gabriele Ferzetti, Paolo Stoppa. After a decade as a screenwriter and critic, Pietrangeli made his directorial debut with this striking example of late Neorealism, which announces most of his major themes. Celestina (Irene Galter) is a naïve peasant girl who leaves her small village to look for work as a maid in Rome, where her innocence is rapidly exploited by thoughtless employers and predatory men. She places all her trust in a handsome plumber (Gabriele Ferzetti), who vanishes the minute she discovers she is pregnant. Pietrangeli gracefully dramatizes her transition from country bumpkin to disillusioned urbanite, as she joins Rome's sisterhood of exploited domestic workers. 98 min. Fata Marta. 1966. Pietrangeli's episode from the omnibus film Le Fate (The Queens). MON, DEC 7, 4:30; WED, DEC 9, 4:30 T1
5 Nata di marzo (March's Child). 1957. Screenplay by Antonio Pietrangeli, Agenore Incrocci, Ruggero Maccari, Furio Scarpelli, Ettore Scola. With Jacqueline Sassard, Gabriele Ferzetti, Tina De Mola, Gina Rovere. A teenage girl (the French actress Jacqueline Sassard) falls passionately in love with an older architect (Pietrangeli regular Gabriele Ferzetti), but finds she isn't prepared for the depth of emotion and unwavering commitment of a real marriage. 109 min. MON, DEC 7, 8:00; SAT, DEC 12, 2:00 T1 La Parmigiana (The Girl from Parma). 1963. Screenplay by Antonio Pietrangeli, Bruna Piatti, Ruggero Maccari, Ettore Scola, Stefano Strucchi. With Nino Manfredi, Catherine Spaak, Salvo Randone. Forced to leave her village because of a scandalous love affair with a seminarian, Dora (Catherine Spaak) looks for work and refuge in Parma, where she becomes involved with a petty criminal (Nino Manfredi). Another of Pietrangeli's bitter comedies of deracination, reflecting the sudden urbanization of Italy during the industrial boom years of the late 1950s and early 1960s. 95 min. TUE, DEC 8, 4:30; MON, DEC 14, 4:30 T1
Il Magnifico cornuto (The Magnificent Cuckold). 1964. Screenplay by Diego Fabbri, Ruggero Maccari, Ettore Scola, Stefano Strucchi. With Claudia Cardinale, Ugo Tognazzi, Bernard Blier, Michèle Girardon, Gian Maria Volonte. A happily married businessman (Ugo Tognazzi) allows himself to be seduced by the wife of a colleague—a meaningless affair that makes him realize how easy it would be for his young and beautiful wife (Claudia Cardinale) to betray him as he betrayed her. His unfounded suspicions grow into madness, as he obsessively imagines her in the arms of other men. Adapted from a 1921 farce by the Belgian playwright Fernand Crommelynck. 117 min. TUE, DEC 8, 8:00; TUE, DEC 15, 4:30 T1
Italian Film, 21st-Century Style: A Tribute to Rai Cinema Il Racconto dei racconti (Tale of Tales). 2015. Directed by Matteo Garrone. With Salma Hayek, Vincent Cassel, Toby Jones. "Once upon a time there were three neighboring kingdoms each with a magnificent castle, from which ruled kings and queens, princes and princesses. One king was a fornicating libertine, another captivated by a strange animal, while one of the queens was obsessed by her wish for a child. Sorcerers and fairies, fearsome monsters, ogres and old washerwomen, acrobats and courtesans are the protagonists of this loose interpretation of the celebrated tales of Giambattista Basile" (Cannes Film Festival notes). 125 min. FRI, DEC 4, 7:00 T1
Il Mestiere delle armi (The Profession of Arms). 2001. Written and directed by Ermanno Olmi. With Christo Jivkov, Sergio Grammatico, Dimitar Ratchkov. The 28-yearold Joanni de' Medici, knight in the noble art of war, is captain of the Papal army in the campaign against Charles V's Lanschenets. He is already a living myth, fought over by princes for his great experience in the profession of arms. Smiled on by fortune and desired by women, his downfall will come with the introduction of firearms. A young man's death is a curse against fate; often it reveals the stupidity of human behavior" (Cannes Film Festival notes). 105 min. SAT, DEC 5, 1:00 T2; THU, DEC 14, 8:00 T1 6
La Stanza Del Figlio (The Son's Room). 2001. Directed by Nanni Moretti. With Moretti, Laura Morante, Jasmine Trinca. "A close family in a small northern Italy city. The father, Giovanni, the mother, Paola and their two teenage children: Irene the elder and Andrea, the younger. Giovanni is a psychoanalyst. In his consulting-room next to his flat, his patients confide their neurosis to him, which contrasts strongly with his own quiet existence. One Sunday morning, Giovanni is called by a patient for an emergency. He is not able to go jogging with his son, like he had told him. Andrea leaves to go scuba diving with friends and he never comes back from it..." (Cannes Film Festival notes). Winner of the Palme D'Or at the 2001 Cannes Film Festival. 99 min. SAT, DEC 5, 4:00; THU, DEC 17, 4:00 T2
Buongiorno, notte (Good Morning, Night). 2003. Directed by Marco Bellocchio. With Maya Sansa, Luigi Lo Cascio, Roberto Herlitzka. Politics, family, and the power of the subconscious again come together in Bellocchio's disconcertingly lyrical imagining of the real-life kidnapping and execution of the Italian politician Aldo Moro. The mother-son dynamic at the center of many of Bellocchio's films is here replaced by a metaphorical father-daughter relationship, largely imagined through dreams, between the reserved Moro (Herlitzka) and the girlish Red Brigade functionary (Sansa) who provides a middleclass front for his captors. Winner, Best Film, Little Golden Lion, and Outstanding Individual Contribution, Venice Film Festival 2003. 106 min. SAT, DEC 5, 8:00 T1; WED, DEC 16, 4:00 T2
Le Chiavi di casa (The Keys to the House). 2004. Directed by Gianni Amelio. With Kim Rossi Stuart, Andrea Rossi, Charlotte Rampling. 106 min. SUN, DEC 6, 1:00; FRI, DEC 18, 4:00 T2 Gomorra. 2008. Directed by Matteo Garrone. With Gianfelice Imparato, Salvatore Abruzzese, Toni Servillo. "Power, money and blood: these are the 'values' that the residents of the Province of Naples and Caserta, have to face every day. They hardly ever have a choice, and are almost always forced to obey the rules of the 'system,' the Camorra. Only a lucky few can even think of leading a 'normal' life. Five stories are woven together in this violent scenario, set in a cruel and apparently imaginary world, but one which is deeply rooted in reality" (Cannes Film Festival notes). Winner of the Grand Prix at the 2008 Cannes Film Festival. 137 min. SUN, DEC 6, 3:30; TUE, DEC 15, 7:00 T2
Terraferma. 2011. Directed by Emanuele Crialese. With Filippo Pucillo, Donatella Finocchiaro, Beppe Fiorello. Two women, an Island dweller and a foreigner: one dramatically influences the life of the other. But they both share the same desire for a different future, a better life for their children and the dream of the mainland. Terraferma is the desired destination of those travelling by sea, but it may also turn out to be an island with its deep-rooted traditions. The Pucillo family has to come to terms with immobility: Ernesto is 70 years old and he'd do anything to avoid having to scrap his fishing boat. His grandson Filippo is 20. His father was lost at sea and he finds himself caught up "in time" between his grandfather Ernest and his uncle Nino, who gave up fishing in favour of "baiting" tourists. His young, widowed mother, Giulietta, senses that this island's frozen, immutable time has turned them all into strangers and that there is no future for her nor for her son Filippo. For there to be a future they must have the courage to leave. One day, the sea propels other travellers into their lives, among them Sara and her son. Ernesto gives them refuge: it is the ancient law of the sea. However, the new laws made by man does not allow this: the life of the Pucillo family is turned upside down and they are forced to change direction" (68th Venice International Film Festival notes). 88 min. TUE, DEC 8, 4:00 T2; SAT, DEC 12, 5:00 T1 7
Cesare deve morire (Caesar Must Die). 2012. Directed by Paolo Taviani, Vittorio Taviani. With Cosimo Rega, Salvatore Striano, Giovanni Arcuri. 76 min. "The performance of Shakespeare's Julius Caesar comes to an end and the performers are rewarded with rapturous applause. The lights go out; the actors leave the stage and return to their cells. They are all inmates of the Roman maximum security prison Rebibbia. One of them comments: 'Ever since I discovered art this cell has truly become a prison'. Filmmakers Paolo and Vittorio Taviani spent six months following rehearsals for this stage production; their film demonstrates how the universality of Shakespeare's language helps the actors to understand their roles and immerse themselves in the bard's interplay of friendship and betrayal, power, dishonesty and violence. This documentary does not dwell on the crimes these men have committed in their 'real' lives; rather, it draws parallels between this classical drama and the world of today, describes the commitment displayed by all those involved and shows how their personal hopes and fears also flow into the performance. After the premiere the cell doors slam shut behind Caesar, Brutus and the others. These men all feel proud and strangely touched, as if the play has somehow revealed to them the depths of their own personal history" (2012 Berlin International Film Festival notes). Winner of the Golden Bear at the 62nd Berlin International Film Festival. WED, DEC 9, 4:00 T2; SUN, DEC 13, 2:30 T1
Sacro GRA. 2013. Directed by Gianfranco Rosi. "After the India of Varanasi's boatmen, the American desert of the dropouts, and the Mexico of the killers of drugtrade, Gianfranco Rosi has decided to tell the tale of a part of his own country, roaming and filming for over two years in a minivan on Rome's giant ring road—the Grande Raccordo Anulare, or GRA—to discover the invisible worlds and possible futures harbored in this area of constant turmoil. Elusive characters and fleeting apparitions emerge from the background of the winding zone: a nobleman from the Piemonte region and his college student daughter sharing a oneroom efficiency in a modern apartment building along the GRA; a botanist making audio recordings of the interiors of palm trees to detect and then poison the insects that are devouring them like a plague; a modern day cigar-smoking prince doing gymnastics on the roof of his castle, surrounded by the sea of new apartment buildings proliferating around him; a paramedic in an ambulance eternally on duty treating car accident victims along the vast road; and an eel fisherman living on a houseboat beneath an overpass along the Tiber River. Far from the iconic sites of Rome, the GRA is a repository of stories of those at the edges of the ever expanding universe of the capital city" (70th Venice International Film Festival notes). Winner of the Golden Lion at the 2013 Venice Film Festival—the first documentary to win that honor. 95 min.
Posted by tammyduffy at 7:40 AM EST