AARP IS UNDER ATTACK BY CYBER CRIMINALS
Topic: COMMUNITY INTEREST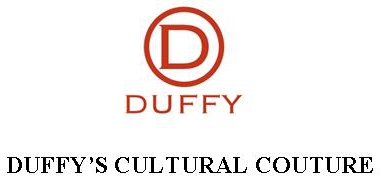 AARP IS UNDER ATTACK BY CYBER CRIMINALS
By Tammy Duffy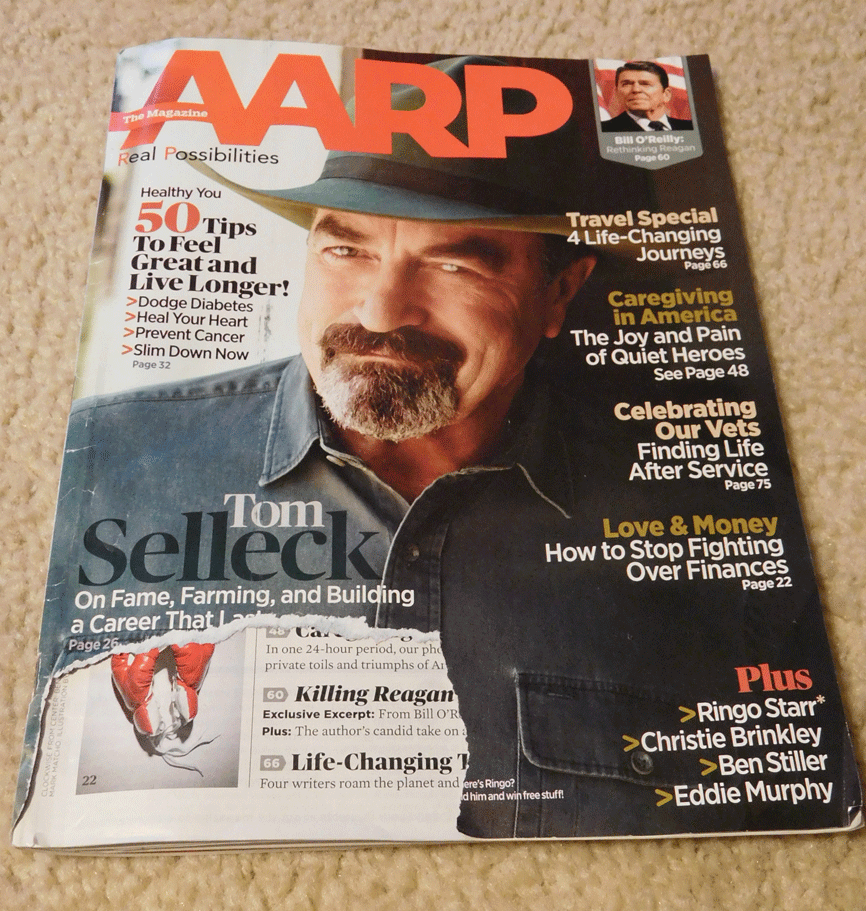 There are 43.6 million adult readers of AARP magazine in the United States. This is according to top-line readership data from Mediamark Research Inc.'s spring 2009 report. Better Homes & Gardens was number two on the list with 39 million readers. They are followed by Reader's Digest (8.6 million).
The U.S. has no national reporting mechanism to track the financial exploitation of elders, but in a 1998 study by the National Center on Elder Abuse, financial abuse accounted for about 12 percent of all elder abuse reported nationally in 1993 and 1994 and 30 percent of substantiated elder abuse reported submitted to adult protective services in 1996, after reports of self-neglect were excluded.
According to the National Institute of Justice website, a national 2007 study of more than 7,000 community residing elders estimated that 1 in 10 senior citizens reported experiencing at least one form of elder mistreatment in the past year. And the U.S. Senate Special Committee on Aging reported $40 billion in losses in telemarketing fraud—and that was back in 2000. The statistics on this topic are quite sparse. Crime against senior citizens is so pervasive that over the years, elder crime units have cropped up throughout the country in police bureaus, aimed solely at protecting senior citizens.
Duffy Cultural Couture has uncovered a nationwide scam that is targeting the elderly. These criminals are using the AARP magazine and their associated print media supplements to feed their crimes. They are placing fake ads, with fake phone numbers (the ads appear real), they are stealing from the elderly. This is not limited to AARP's magazines. This is widespread. The other magazines hit by this are: Spry magazine, TV Guide and Great Call (both their magazine and newspaper). These are the ones we know of. There is no doubt in my mind there are more.
I have an elderly relative who recently began investigating the possibility of getting a wireless emergency response device that they could wear. They had received their latest AARP magazine. This particular issue has the actor, Tom Selleck, on the front cover. We learned from AARP, this is a special edition that was printed for the 70 Plus demographic. It's an irony that Magnum P.I., the character Selleck played from 1980-1988 on CBS was on this cover. A cover of a magazine that encloses advertisements for Life Alert. (page 39)
My elderly relative used the Life Alert ad in the AARP magazine to call to get information about the product. When they called the number a woman answered the phone and they got put on hold. A gentleman then got onto the phone, he said his name was Richard Wolf. He began asking my relative for all their information, was very aggressive. This made my relative very uncomfortable. He wanted their credit card information. My relative hung up the phone. Their phone rang a minute later (an odd number they did not know) and the caller, turned out was "Mr. Wolf". He began to leave a message. His message was loud and angry, he said, " Why did you hang up on me, do you have dementia or Alzheimer's?'"
I was traveling for work and my relative called me with this information. I immediately looked up who the CEO of Life Alert was to speak to him about what happened. This is not appropriate behavior for any company's employees. I was able to leave a message for Mr. Isaac Shepher , CEO of Life Alert.
The next day I received a phone call from his assistant, Michael Christian. He was outstanding. We learned that Life Alert does not employee any consultants to cold call people and won't continue to call them, the way my relative was experiencing. He immediately tried to find Richard Wolf in their employee list. There was no Richard Wolf in their employee roster. Christian then took it a step further and researched the times "Mr. Wolf" had called my relative. All of the phone calls are logged and taped. I was able to give him all the times. There was nothing available on this either. We took the step to Google the number "Mr. Wolf" called my relative on. This turned out to be a phone number that was a spoofing #, a scam number.
Life Alert continued to investigate on their end and have since placed a large FRAUD button on their website warning patrons of this fraud. Their company reacted immediately to this issue.
The brochure that "Mr. Wolf" mailed to my relative also has a "fake scamming phone number" on it. A different phone number than is on the Life Alert ad in the AARP magazine. This story does not end at this one ad. The AARP also has a Bulletin that comes out in Oct/Nov. This had another add for Life Alert. It had a different number and is also a scamming phone number.
There are many victims in this story that I am about to tell you. Life Alert, AARP, TV Guide, Great Call, Spry Living, all victims. The readership of AARP and others are all victims.
I wish the story ended here. It does not.
I took the time to call AARP (from the number in the AARP magazine) and spoke to a person named Tiffany in the NY office. I shared my story and asked to speak to the person in charge of Ad placements for the magazine. She transferred me to "Wilson". Wilson informed me that is he THE person in charge for editing and approving all ad placements for AARP in NY. I then asked him, "What due diligence do you go through to ensure that the ads that are placed do not have scamming phone numbers in them to dupe the public." He said," I call the numbers."
If you call the numbers, it will say they are Life Alert. But, they are not Life Alert. The assistant to the CEO at Life Alert confirmed this. I then asked "Wilson", "Why did you not just simply Google the numbers to see what they showed?" He said to me," I will take care of this."
As I hung up the phone, I did not think he would take care of it. My gut was correct. When I called the NY office back, Tiffany answered and I asked to be connected to the editor. She connected me to someone named Diane. She was supposed to be the Brand manager for AARP. I left a message with her. I still felt like something was not right. I called again. Tiffany was not at her desk, I spoke to Martha Kroche from AARP instead. I shared this story with her, she was stunned. She informed me that there was no one named Wilson who worked in the office or in ad placements for AARP. She also seemed suspect of "Diane, the brand manager". She put me on hold to see who Tiffany had forwarded my calls to. Martha came back and then instructed to call the AARP Ad policy department in Washington DC immediately. I did that and left a message, I await a call back. She gave me the phone number.
Martha Kroche also educated me that AARP has a Fraud alert hotline. She asked that I call the national hotline and the local chapter in NJ. Within 30 minutes someone from the national center called me back and said they were sending this story up the food chain to hopefully do what Life Alert did and place a FRAUD alert on their sites and in the magazines.
There are many victims in this story. This is a very clever, awful,deceptive scheme that has been put together by someone or some group. It is targeting the elderly population in the United States. My relative received numerous calls after "Mr. Wolf", all claiming to be from Life Alert. All of those numbers are also scamming phone numbers. A simple Google search demonstrates that. One sees all the complaints associated with the phone numbers.
Please use this article as a way to educate yourselves and loved ones. Always keep your eyes wide open. Do not be afraid to call a CEO of a company, AARP, etc to share something like this. I have always gotten responses from CEO's and their team on critical issues that I uncover. Everyone has been extremely responsive and quick to act in this instance.
Unfortunately, this is the world we live in. The criminals are very clever. I can only hope that this event changes the course of history. My hope is that the vetting process of publications changes immediately. The print media must immediately establish a vigilant vetting process for advertisements that they publish. If they do not have a policy and something happens to one of our elderly in America, they should be held liable for the damages.
See something, Say something!! I suggest always Googling a phone number you do not know before calling it back, before you order something, see it in an ad. One cannot assume it's real.
Life Alert is a device (there are many on the market) that has the purpose of saving the life of the person who wears the device. It will automatically call emergency services in the event a catastrophic event occurs to the wearer.
Posted by tammyduffy at 7:27 PM EST
Updated: Saturday, 21 November 2015 5:49 AM EST