'The Diary of Anne Frank' Comes to Life on Stage at MCCC's Kelsey Theatre March 11-20
Topic: ART NEWS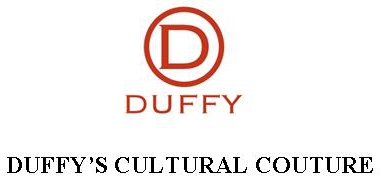 'The Diary of Anne Frank' Comes to Life on Stage at MCCC's Kelsey Theatre March 11-20
Today it's history, but first it was a young girl's life. The Pennington Players presents the gripping historic play "The Diary of Anne Frank" at Mercer County Community College's (MCCC's) Kelsey Theatre in March. Performances are Fridays, March 11 and 18 at 8 p.m.; Saturdays, March 12 and 19 at 8 p.m.; and Sundays, March 13 and 20 at 2 p.m.
Kelsey Theatre is located on the college's West Windsor campus, 1200 Old Trenton Road. A reception with the cast and crew follows the opening night performance on March 11. The company will host a talk back session with the cast and crew after the 8 p.m. show on March 18.
The play is drawn from Anne's personal journal as she, her family, and four others hide from the Nazis in a secret annex in war-torn 1940s Amsterdam. Her story has remained one of the most haunting and indelible images of World War II and her diary has prevailed for generations as a tribute to the human spirit and its young author's "boundless desire for all that is beautiful and good."
Winner of the Pulitzer Prize for Drama, and the Tony and Critics Circle Awards for Best Play, "The Diary of Anne Frank" was adapted for the stage by Frances Goodrich and Albert Hackett from the book Anne Frank: The Diary of a Young Girl, edited by Anne's father, Otto Frank. A new version of the play was adapted by Wendy Kesselman in 1997.
Judi Parrish, the play's director, notes that the show is set in one of history's darkest periods. "But out of that comes incredible light and hope from the strength of Anne Frank's spirit. Anne's diary has as much meaning for us today as it did when it was first written. It is essential viewing for every generation, informing the present and guiding the future. The Pennington Players is honored to tell this story."
Leading the cast is Isabel Kinney of Cranbury. (Kinney last appeared at Kelsey Theatre in 2013 as Helen Keller in the Pennington Players' production of "The Miracle Worker," for which she won a Perry Award for Outstanding Youth Actor.) Completing the Frank family are Jack Bathke of Robbinsville as Otto Frank; Sara Their of Newtown, Pa., as Edith Frank; and Gabrielle Cody of Lawrenceville as Margot Frank. The attic's other occupants are Paul Cohen of Newtown, Pa., as Hermann Van Daan; Alana Caraccio of Doylestown, Pa., as Petronella Van Daan; Evan Braasch of Bordentown as Peter Van Daan; and Matthew Cassidy of Morrisville, Pa., as Albert Dussel. Also featured are Kyla Mostello Donnelly of Levittown, Pa. as the kindly Miep Gies, who saved Anne's diary, and Sheldon Zeff of Newtown, Pa., as Mr. Kraler.
In addition to Director Judi Parrish, the production team includes Producer and Costumer Sally Page, Lighting Designer M. Kitty Getlik and Stage Manager Vicki Kaiser. Properties are by Dottie Farina, with set and sound design by Parrish.
Tickets are $18 for adults, $16 for seniors, and $14 for students and children. Tickets are available online, www.kelseytheatre.net, or by calling the Kelsey Theatre Box Office at 609-570-3333. Kelsey Theatre is wheelchair accessible, with free parking available next to the theater. For a complete listing of adult and children's events, visit the Kelsey website or call the box office for a brochure.
Posted by tammyduffy at 7:17 PM EST
Updated: Friday, 26 February 2016 7:18 PM EST