Selfies with Besties
Topic: ART NEWS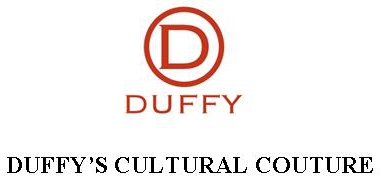 Selfies with Besties
Selfies with Besties. Dorm life, events, classes, volunteering, tailgating, dining downtown, studying abroad. These are only a handful of the themes that have emerged in
HereNow: Rutgers 250, the
Zimmerli Art Museum's first crowdsourced exhibition that celebrates the university's milestone anniversary. Not about the past, the project is intended to capture
the global Rutgers community
today.
The microsite herenow250.rutgers.edu launched in November – coinciding with the kickoff of
Rutgers 250 – and individuals began uploading their photos. On January 19,
the Zimmerli transformed the virtual gallery into a museum exhibition. As more photographs come in, the museum prints them and hangs them on the walls of the Voorhees Gallery.
"This is an opportunity for students, faculty, staff, alums, and visitors to Rutgers to contribute to a portrait of the university here and now," says Donna Gustafson, Curator of American Art and Mellon Director for Academic Programs at the Zimmerli. "What does life look like at a great research university that includes over 40,000 students distributed at Newark, Camden, and New Brunswick? I'm looking forward to finding out."
As new photos continue to be uploaded (they must date after January 1, 2015), they will appear in the online gallery, then be printed and added to the museum exhibition. In addition, 250 of the most compelling photos submitted by May 15 will be selected to be included in a full-color commemorative book that will be published in November of 2016, at the culmination of the university's 250th anniversary.
HOW TO PARTICIPATE:
Anyone can submit images for the initiative;

Images can be uploaded to herenow250.rutgers.edu;

Images are loosely categorized into Academics, Campus Life, Arts, Athletics, and Global Experiences;

Images must reflect the experience of Rutgers University and be dated between January 1, 2015 and May 15, 2016, to be considered for inclusion in the book;

Use #RUHERENOW250 to share images on social media.

Come by the museum often to see the exhibition grow and change.
Rutgers 250 is a yearlong celebration marking Rutgers University's founding in 1766, honoring the university's past, present, and future with a series of events, programs, and gatherings. The history of Rutgers begins on November 10, 1766, when William Franklin, the last Colonial governor of New Jersey, signed the charter that brought Queen's College into existence. In 1825, the school was renamed to honor Colonel Henry Rutgers, a Revolutionary War veteran. In 2015, poised to celebrate 250 years, Rutgers is one of the most highly regarded institutions of higher education in the nation, with more than 65,000 students and 24,400 faculty and staff in New Brunswick, Newark, and Camden, and at locations throughout the state. Complete information and a list of related events can be found at 250.rutgers.edu.
The exhibition HereNow: Rutgers 250 is supported by the Estate of Ralph Voorhees, and donors to the Zimmerli's Major Exhibition Fund: James and Kathrin Bergin, Alvin and Joyce Glasgold, Charles and Caryl Sills, Voorhees Family Endowment, and the Jerome A. Yavitz Charitable Foundation, Inc.--Stephen Cyphen, President. Related public programs are supported by the Friends of the Zimmerli Endowment Fund.
The book HereNow: Rutgers 250 is supported by the Class of 1937 Publications Endowment Fund.
Posted by tammyduffy at 7:41 AM EST