Arts Council of Princeton Presents Down to Earth: Artists Inspired By The Elements An exhibition of artists influenced by elements
Topic: ART NEWS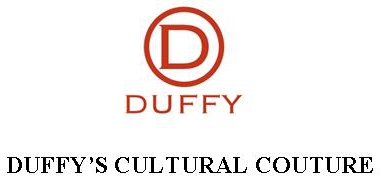 The Arts Council of Princeton
presents
Down To Earth: Artists Inspired By The Elements
,
an exhibition of work by artists who are influenced by elements such as fire, wind, and earth. Visitors can expect original works from artists
Olivia Jupillat, Paul Mordetsky, and Alice Sims-Gunzenhauser.
From working in a vineyard in Oregon, to managing a traditional wine shop in Princeton; to traveling overseas,Olivia Jupillat's experiences have taken her work on an unexpected turn: "My fascination with root and earth structures stemmed from a brief introduction to viticulture and oenology in wine school, but fully emerged into an obsession once my studies were physically revealed in front of me and I could touch the sands, taste the dirt, and see the different strides in the rocks where ancient water once was," explained Jupillat.

Artist Paul Mordetsky says he is drawn to "the landscape as a forum for representing space and light within the graphic language." Of his paintings in Down To Earth, Paul describes how fire inspires his work: "Fire and smoke in the dark of night or in an encompassing timeless gray have been prominent aspects of these landscapes, and imply states of mind, passion, and inspiration rather than some apocalyptic vision. I find the notion of light in darkness to be a powerful and poetic image."
Alice Sims-Gunzenhauser's work has focused on the use of line. As her work has headed more towards abstraction, her line has "metamorphosed into a more general focus on mark making." "Though some marks may be lines," Alice explains, "they are freed from the need to describe an observed reference and become entities of a somewhat different sort. When marks, whether linear or otherwise, move in and out of suggesting intelligible form, the work is most alive for me."
Down To Earth will be on view in the Arts Council's Taplin Gallery from February 6-27, with an Opening Reception on Saturday, February 6 from 3-5pm. Paul Robeson Center for the Arts, 102 Witherspoon Street, Princeton, NJ. Parking is available in the Spring and Hulfish Street Garages and at metered parking spots along Witherspoon Street and Paul Robeson Place.
The Arts Council of Princeton, founded in 1967, is a non-profit organization with a mission of Building Community through the Arts. Housed in the landmark Paul Robeson Center for the Arts, designed by architect Michael Graves, the ACP fulfills its mission by presenting a wide range of programs including exhibitions, performances, free community cultural events, and studio-based classes and workshops in a wide range of media. Arts Council of Princeton programs are designed to be high-quality, engaging, affordable and accessible for the diverse population of the greater Princeton region.
Posted by tammyduffy at 8:25 PM EST