New Sculpture Exhibition at HAM Engages the Poetic Eye
Topic: COMMUNITY INTEREST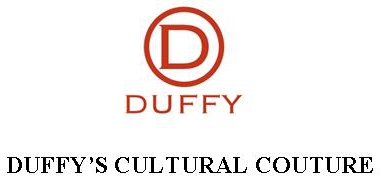 New Sculpture Exhibition at HAM
Engages the Poetic Eye
Ceramic artist Jury Smith's new exhibition at the Hunterdon Art Museum is a calling to home, of sorts.
"Some of the forms and patterns are rooted in personal references -- old white churches in long hollows, chopped bits of wood, echoes of the past, moments of clarity and moments of beautiful darkness," Smith said.
The exhibition, walking shadow: recent work by jury smith, opens on Sunday Jan. 17 from 2 to 4 p.m. with an opening reception that features a gallery talk by the artist. All are welcome to attend. The show runs until Sunday, May 8.
Smith's ceramic sculptures invite contemplation and resonate subtly with mystery. They are deceptively simple. With multiple planes at first they appear to offer geometric tranquility, but even as they balance they disturb the viewer's equilibrium and tease one visually, noted exhibition curators Ingrid Renard and Hildreth York.
"The monochromatic black and white forms do not permit the eye to rest; a black form will announce a shape, an edge or a turn, an unanticipated variation in contrast to the white planes," the curators noted.
The show's title signifies the artist's intent to shift her work toward a poetic interpretation. "The work has a strong formal foundation from which to engage the poetic eye. And there is somewhat of a severe edge to this work -- a bold statement and fierceness -- and the title makes clear those intentions."
Each work has undergone traditional and demanding ceramic processes, from the use of earthenware clay and bisque firing, to the glazes and stains that become permanent with final firing.
Smith is an assistant professor of ceramics at St. Joseph's University and studied visual arts at the University of Arizona, the Sanbao Ceramic Art Institute in Jingdezhen China and elsewhere. Her work has been exhibited nationally and internationally at such venues as The Fleisher Art Memorial in Philadelphia, Jingdezhen University in China, Artists Space in New York City and Blutenweiss Gallery (Germany). She is a native of Rochester, New York.
Smith said she initially became interested in working with clay because of its soft mutability and nostalgic quality.
"Of course, as anyone with experience knows, working with this materially is actually kind of brutal," Smith said. "It is strict, demanding and unyielding. Through the years, I've grown to truly appreciate clay for those qualities. It's bossy; you have to pay attention, and I like that."
Posted by tammyduffy at 5:49 PM EST