Congressman Chris Smith Your Hard Work Is in Jeopardy
Topic: COMMUNITY INTEREST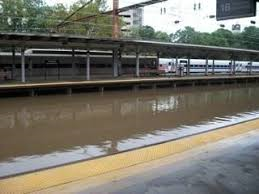 THE RESIDENTS OF HAMILTON MERCER COUNTY NEED YOUR HELP!!
Dear Congressman Chris Smith,
Richard Anderson, CEO Amtrak
James Weinstein, CEO NJ Transit
Jeffrey Knueppel , Septa General Manager
Congressman Chris SMith: All the hard work you did to work with the Army Corp of Engineers to implement the feasibilty study of the Assunpink and its tributaries in Hamilton Township is in jeopardy. You fought so hard to make this happen and now "economic development" in Hamilton, Mercer County is threatening the residents, the NE corridor.
The effects of Hurricane Irene in New Jersey in 2011 included about $1 billion in damage to 200,000 homes and buildings. This made it the costliest disaster in the state's history, though this was dwarfed by Hurricane Sandy the following year. Irene struck the state on August 28, and was initially reported to be the first hurricane to hit New Jersey since 1903; however, post-analysis downgraded Irene to a tropical storm at its landfall in the Little Egg Inlet.[
Governor Chris Christie declared a state of emergency on August 25, with President Obama reaffirming the declaration by August 27. New Jersey Transit rail, bus and light rail operations were suspended for Saturday, August 27, and Sunday, August 28. That same day, the Port Authority of New York and New Jersey suspended incoming flights at the five metropolitan airports under its jurisdiction and the on Port Authority Trans Hudson (PATH) rapid transit system. The Public Service Enterprise Group (PSE&G) opted to dispatch roughly 6,000 workers in case of power outages, with 840 lineman and 540 tree contractors.
At the Trenton Train Station along Assunpink Creek, flooding impacted Amtrak's Northeast Corridor, SEPTA's Trenton Line, and New Jersey Transit's (NJT) Northeast Corridor Rail Line. Engineers reported that the service disruption could lasted almost a week. Service was restored to and through Trenton on August 31, barring a few exceptions. According to Executive Director Jim Weinstein Irene cost NJT just under $10 million in lost revenue and damaged infrastructure. The agency was criticized for the system being closed the entire day after the storm. In total, ten deaths within the state are attributable to the storm. A medical rescue squad worker was swept away in flood waters and was pulled from the water early Sunday in Princeton, but did not survive.
In total, it has been reported that the total loss costs were approximately $48 million on the NEC. Although, initially a Category 1 hurricane and later categorized as a tropical storm, Irene brought flood-level records in New York City and in much of the Northeast, raising casualty loss estimates to $20 billion.
Two days of lost economic activity, over a period of a week, was another loss of $20 billion. Longer term, rebuilding and postponed business activity made up much of the near-term impact on the economy.
Estimates of the direct damage caused by Hurricane Irene were in the range of $20 billion. Add to those the loss of about two days economic activity, spread over a week, across 25 percent of the economy, and an estimated of the losses imposed by Irene was about $40 to 45 billion.
One cannot discount the direct costs to individuals by temporary and in some cases permanent displacements; however, when government authorities facilitate rebuilding quickly and effectively, the process of economic renewal can leave communities better off than before.
Initial computer models of Irene's potential impact put the estimated damage at $4.7 billion, according to research by Pielke and catastrophe-insurance provider ICAT. That figure, which came from analyzing 27 comparable storms dating back to 1913, includes destruction of homes, cars, public infrastructure and other property caused by high winds and flooding. The number doesn't factor in the added impact of lost sales from shuttered restaurants, quiet casinos, canceled flights and boarded-up stores — all of which could add billions of dollars to the fallout.
The public transportation outages caused by Hurricane Irene should serve as a wake-up call for governments that investing more in public transportation — and housing, retail and office development around it — is necessary for the state. The destroy 1200 trees that surround the NEC to build a solar array, which it has been stated under sworn testimony will increase flooding to the Sweetbriar area.
The lack of NJ Transit service between Trenton and New Brunswick for three days after Irene swept through the Garden State packed nearby roads and left commuters frustrated. With increased investment in transit, there can be redundancy in more of the system.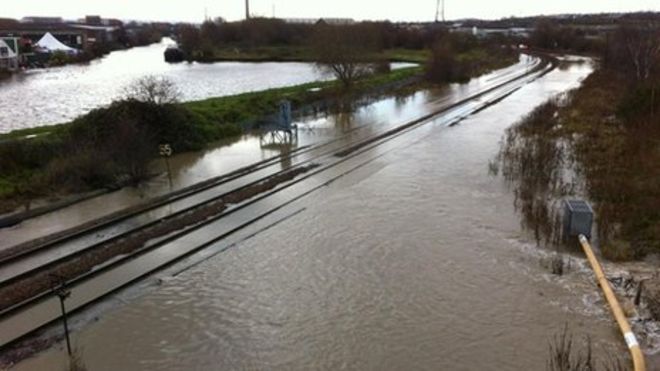 This is especially important now as ridership on NJ Transit is growing — more than 247 million riders last year, almost a 10 percent increase since 2004 — and housing near transit is surviving the economic recession much better than units far away from public transportation. According to Christopher Lineberger of the Brookings Institution, there is an insufficient supply of housing in walkable neighborhoods — walkable, urban housing represents 20 percent of the housing stock, despite demand from 50 percent of the population.
Hurricane Irene and derailments this summer gave us a sense of how important our public transportation network is. It is clear that the state must provide the necessary financial support to ensure redundancy and reliability in it. Restoring funding for Transit Villages, as well as increasing funding for public transportation and transit-oriented development generally, would fundamentally enhance the business, health and energy future of New Jersey. The Mayor of Hamilton keeps touting she wants a transit village in the old Congoleum lot. However, if she continues to allow the Synnergy solar array to be built next to it, and they remove the 12 acres of trees, which will increase flooding in the area; the village will be quite lonely without the ability for the trains to function due to flooding.
Acts of nature can have serious consequences for public transit systems, including flooding, buckled rails, damaged facilities, and other threats to safety, state of good repair, and regional mobility. Transit agencies need to undertake risk assessments, pursue adaptation strategies, and address implementation challenges; some leading transit agencies have already begun. Broadly speaking, agencies' adaptation options will involve some combination of maintaining and repairing their systems in response to acts of nature, strengthening and protecting assets to withstand extremes, enhancing redundancy to avoid loss of service, and abandoning or relocating infrastructure. Weather variability and extremes have always existed, but they can severely stress infrastructure already in need of investment. Consequently, these impacts could have serious ramifications for public transit systems.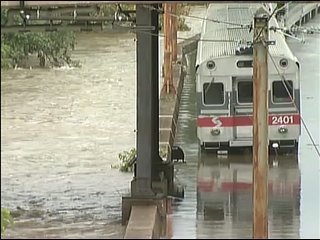 Beyond the extensiveness of the physical damage, Sandy's impacts led to a virtual statewide shutdown of transportation. All public transportation was suspended, until limited schedules resumed as assessments were taken. The rail operations center of New Jersey Transit was flooded by up to 8.0 feet (2.4 meters) of water, damaging as many as 74 locomotive engines and 294 rail cars. Amtrak resumed partial service from Newark on November 1, 2012. All tunnels (except the Holland Tunnel) from New Jersey to New York were open for travel by November 1, 2012 and PATH services were partially resumed on 86 routes by that date as well.
If you've ever traveled along the Northeast Corridor (NEC), you've seen the diversity of the region come to life. The student taking their first trip, the business traveler taking their umpteenth ride and the family going to Nana's house, the 24/7 operation of the NEC is one our riders expect. As a majority owner of the NEC, Amtrak owns and maintains 80% of the mainline which is used by 710,000 rail commuters and 40,000 Amtrak riders daily.
The Northeast Corridor Infrastructure and Operations Advisory Commission released the Northeast Corridor and the American Economy Report which is chock full of data that cites the positive affects rail has on our economy. Some data from the report is below.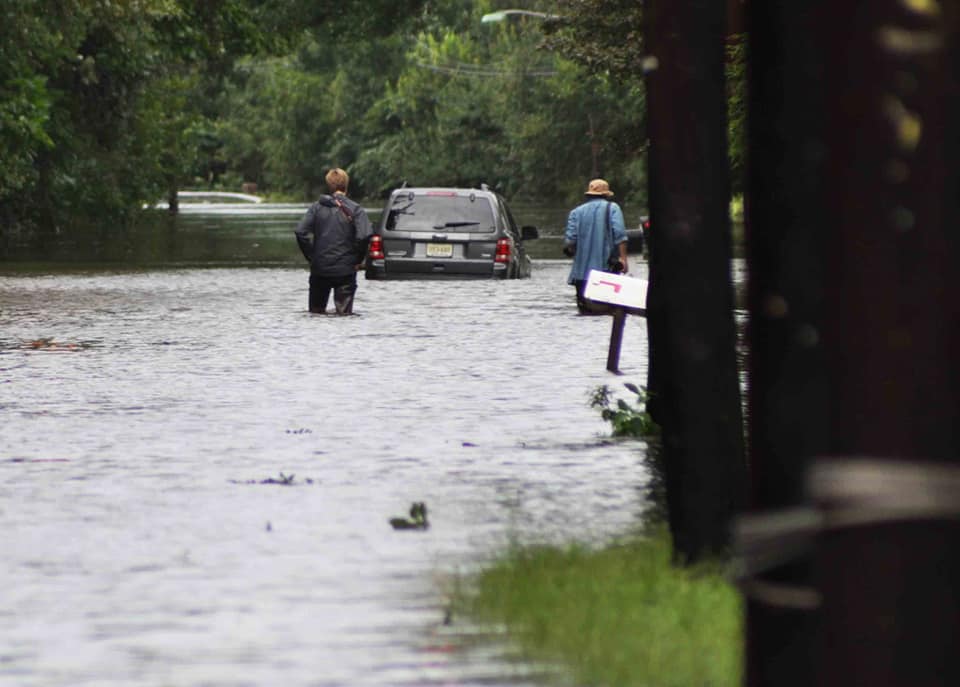 1. One out of five U.S. jobs are located in the NEC Region.
2. One out of three Fortune 100 firms are headquartered in the NEC Region
3. Seven million jobs are within five miles of a NEC station.
4. If the NEC were lost for a day, the U.S. economy would face $100 Million in increased congestion costs and lost productivity.
5. 263 colleges and universities are within five miles of an Amtrak station.
6. Seven of the top 20 most visited museums in the world are located along the NEC.
7. 19 professional sports stadiums and arenas call the NEC home.
All of which have positive effects on NJ's ability to generate income. To deliberately allow a solar farm to be built adjacent to the NEC, tear down 12 acres of trees that serve a strong purpose to control flooding.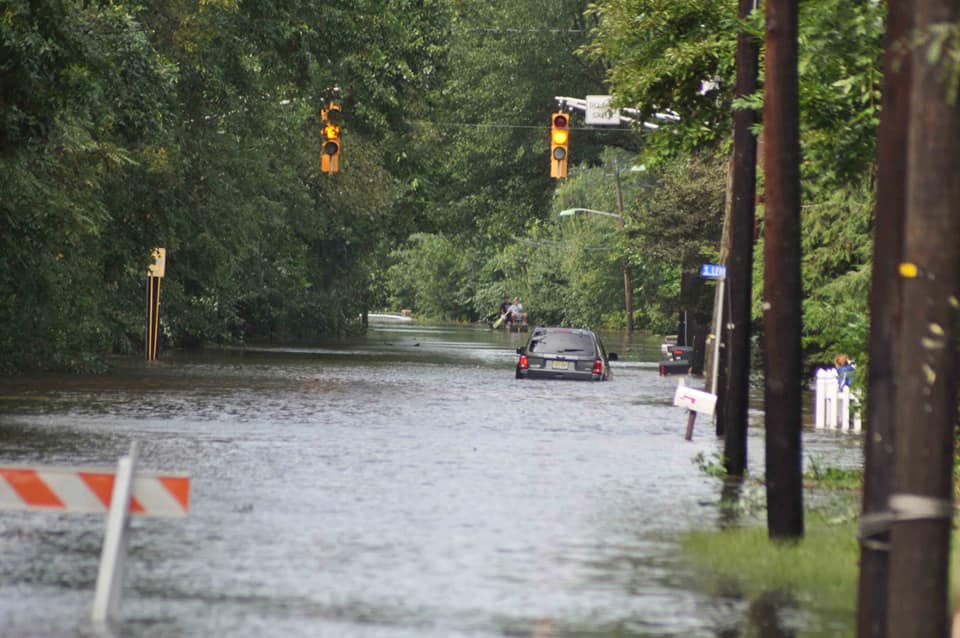 The planning board needs to vote no on the Synnergy project in front of them. The township hired Banc3 to assess this new construction along the NEC and Sweetbriar Ave. Their engineer from Banc3 testified that the removal of the 12 acres of trees will increase flooding. Amtrak, NJ Transit, Septa and local businesses, residents, etc. will be greatly negatively affected by this plan. PLEASE HELP STOP THIS FROM HAPPENING!
Below is a link to a prior article we have written that gives even more background on this detrimental project to the Hamilton community by Synnergy. There is a meeting on March 28th at 7pm at the Hamilton Municipal Building, 2100 Greenwood Ave in Mercer County. PLEASE COME AND HELP US FIGHT THIS DISASTER ABOUT TO HAPPEN TO THE NEC and the Sweetbriar community.
http://www.tammyduffy.com/ARTFASHION/index.blog/2369197/say-no-to-syynnergy-solar/
Posted by tammyduffy at 10:50 PM EDT
Updated: Wednesday, 20 March 2019 10:56 PM EDT