Beyond Jazz
Topic: COMMUNITY INTEREST
BEYOND JAZZ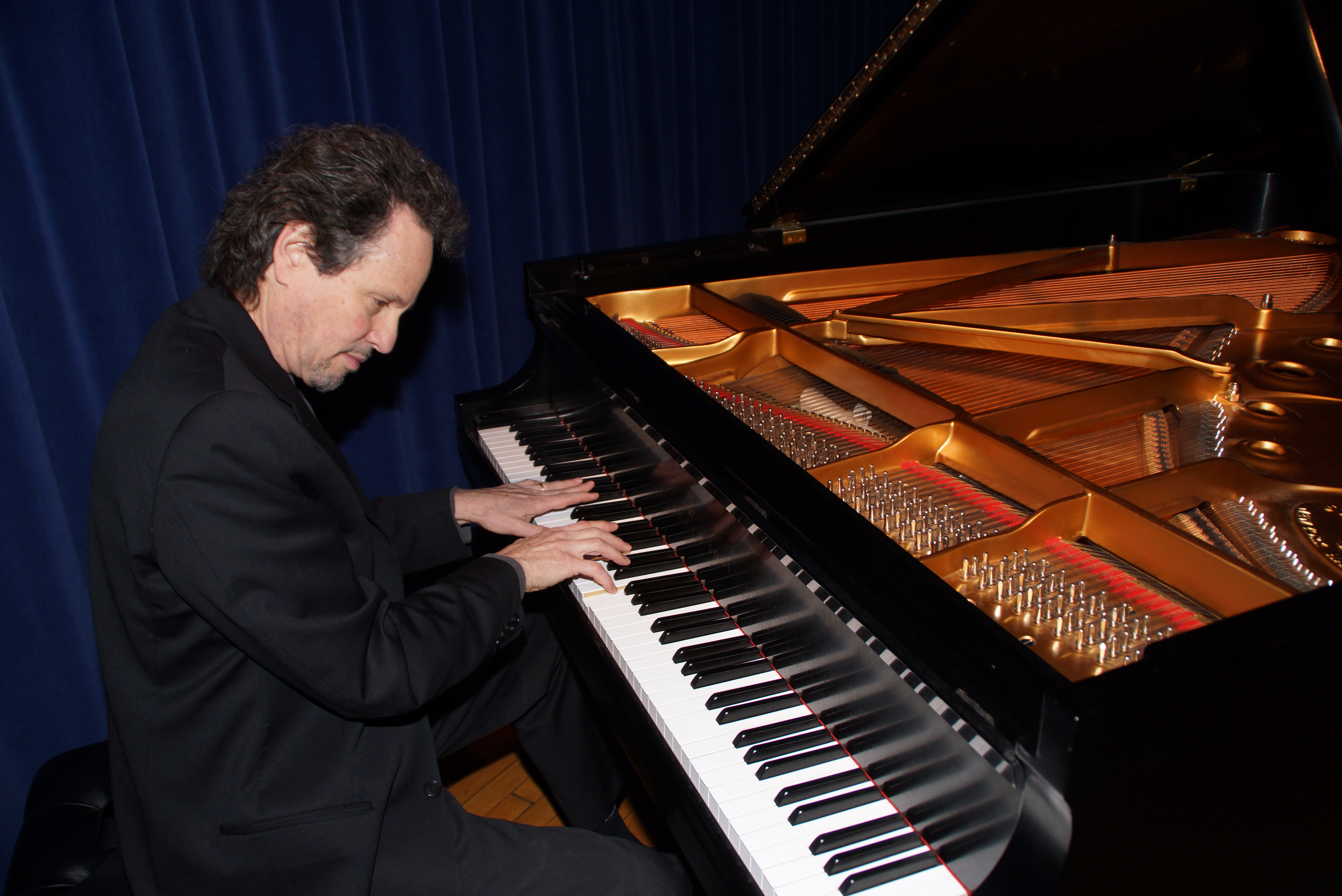 From March through June, the Arts Council of Princeton (ACP) presents the Jazz and Beyond Series concerts. Four of the five concerts in this spring's series celebrate local performers who are debuting material from new CDs. Each concert is an opportunity to meet the musicians and take home fresh music. The concerts will take place in the intimate setting of the ACP's Solley Theater at the Paul Robeson Center for the Arts, 102 Witherspoon Street, Princeton, NJ 08542. Parking is available in the Spring and Hulfish Street Garages and at metered parking spots along Witherspoon Street and Paul Robeson Place. Please call (609) 924-8777 or visit www.artscouncilofprinceton.org for more information.
Saturday, March 14, 7:30pm: RatioActivity: A Pi Day Concert with Stop Correcting Me
Music infused with rich rhythm and sound, RatioActivity was created by Wilbo Wright and realized by Stop Correcting Me (Wilbo Wright and Eric Haltmeier) to celebrate the calendric alignment with the first five numbers of pi on 3/14/15. (Pi = 3.1415...) The piece is inspired by experiments with rhythmic and intervallic interpretations, super-impositions and repetitions, all derived from the first digits of pi. Math is power! Suggested donation of $3.14

Sunday, March 29, 4pm: Keith Franklin CD Release Concert Take Heart
Jazz pianist and composer Keith Franklin celebrates the release of his new CD, Take Heart featuring original compositions with a swinging, hard-hitting ensemble. Take Heart features a wide array of jazz, at times featuring a small and intimate ensemble and tracks featuring a large and lively New Orleans style brass band.
$12 General Admission/$10 ACP members, students & seniors
Friday, April 24, 8pm: Larry Fuller Trio CD Release Concert Larry Fuller
Jazz composer and pianist Larry Fuller celebrates new music from his latest self-titled release, Larry Fuller. Larry's new album features pieces that are strongly rooted in the history of jazz. Whether swinging hard, playing delicate and complex ballads, or showcasing the athleticism of burning bop, his performance is always engaging, fresh and dynamic.
$12 General Admission/$10 ACP members, students & seniors
Saturday, May 9, 8pm: Tom Tallitsch Sextet CD Release Concert All Together Now
Saxophonist Tom Tallitsch celebrates a CD release concert showcasing the latest compositions off his 6th album, All Together Now. Tallitsch's compositions provide a range of strong, memorable melodies, hard grooves, soft ballads and a warm sound.
$12 General Admission/$10 ACP members, students & seniors
Saturday, June 13, 8pm: Steve Hudson Trio Live! CD Release Concert
Pianist and composer Steve Hudson style embraces the history of jazz, blues, folk, and modern classical music, all with a free spirited love of improvisation. The Trio will dive into the music of Duke Ellington, Billy Strayhorn, Sting and David Bowie in addition to plenty of original music that will keep your head bobbing and feet rocking.
$12 General Admission/$10 ACP members, students & seniors
Tickets to Jazz and Beyond Series concerts are available at the door beginning 30 minutes prior to each show time. For more information please contact Ellen Malavsky at emalavsky@artscouncilofprinceton.org or call (609) 924-8777 x110.
Posted by tammyduffy at 2:24 PM EST